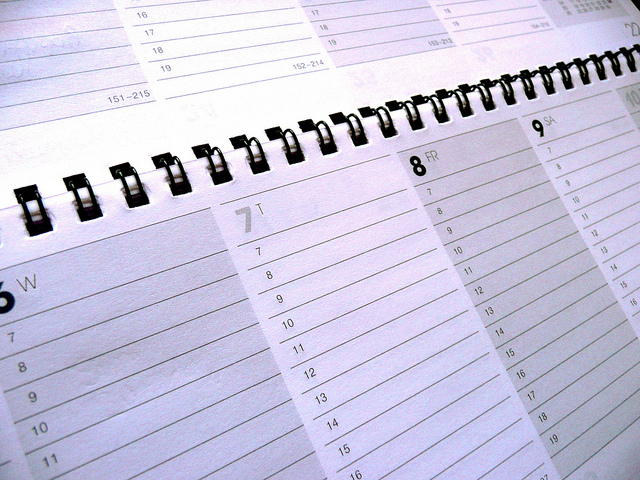 Hey everyone! Today I've got another "update" post for you.
Two weeks ago, I made a commitment to run an experiment where we'd feature five posts a week here on the blog. That was a big leap – as the last few years you can find months with only one post for the whole month!
My main goal – was to release the unnecessary pressure that was on the writing process for myself (and that I put on contributors like Joan). And, in that vein, we were successful.
I was more fulfilled writing a couple more posts, Joan's writing was well received, and interaction seemed up across the community.
My question those of you that have been following the past week is simple…
Did you enjoy the more frequent posting schedule?
Do you feel like it took away from content? Do you feel like it resulted in better content?
Did any posts help inspire you to take a small action in your finances, clutter, or work? 🙂
Please leave a comment (or send me an email) and let me know. Your feedback will gauge if we try to stretch the test – or revert to once or twice a week. Give us your opinion!
Sharing your story or guest post on Man Vs. Debt…
Also, Joan has worked hard to create a set of Guest Posting Guidelines for anyone wanting to share their story with the community. We're looking for:
Experienced bloggers to share stories or specific strategies that will change the lives of our community members.
Community members with success stories (generated from this site or not – doesn't matter) that are willing to share in-depth details of their struggle, experience, or success.
If you're submitting a traditional guest post, click here to see the specifics of what we require.
If you're simply wanting to share your story, you can email us directly with the details of that story (you don't have to submit a full guest post in order to submit your story to be shared).
In either case, email Baker(at)ManVsDebt(dot)com.
Joan or I will respond to the guest post or story submission quickly – and let you know if we can fit it into the current schedule.
We're *very* interested in featuring more members of this community and more great voices that can benefit us all.
What to look forward to next week!….
Next week, will be another big week around the headquarters here.
We launch the next Only72.com niche sale for entrepreneurs on Monday. We'll be shipping a physical book and packaging a boatload of online training for a short period of time. Always fun!
On Tuesday, I fly out to San Francisco where I'll spend the next two months. Courtney, Milli, and Charlie will join me in a week or two for the time in San Fran. We're cutting, editing, and piecing together the final parts of the documentary film!
I'll also be returning to the podcast (for all you Man Vs. Debt podcast fans)… I finally have my podcasting gear back in my hands and am excited to step back behind the mic!
Like I said, should be a crazy week!
*****
Before you leave, let Joan and me know what you thought about the posting frequency the past two weeks!
Should we keep it up?
Or focus on posting less frequently, but potentially more intensely?
Let us know!