[share_sc]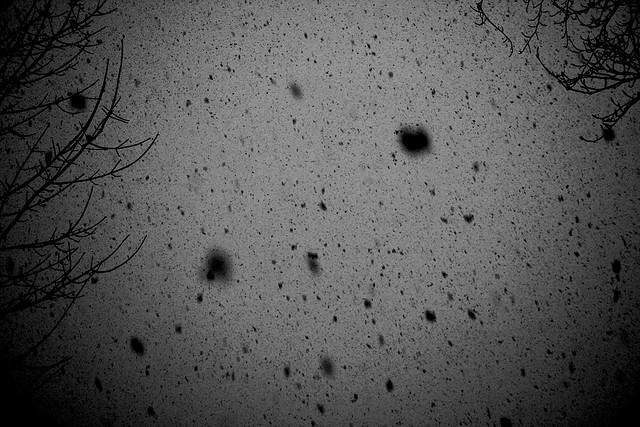 Each month, as part of an ongoing transparency project, I share the income and expenses of my pursuit to earn a living online.
Starting this month, I'll also be sharing the costs that we incur as part of our RV lifestyle. Many of you have suggested a curiosity to know how much our adventure is costing.  🙂
Personal finances should not be a taboo subject in our society. The more light we can shed – and the more examples we can share – the better off we all are.
I also believe that if this community is supporting my family, then at the very least I can share a glimpse into the details. 🙂
That said, here's how January looked for my business.
January's Business Income/Expenses…
Unautomate Revenue:  $289.00
Sell Your Crap Revenue:  $1565.00
Total Guides Sold (all versions):  39
Additional Income:  $5,213.51
Direct Expenses:  -$1487.59
Affiliate Payments:  -$344.91
Food/Meeting People: -$315.89
Airfare: -$276.30
Cell Phone: -$152.46
Paypal Fees: -$99.24
Website tech work: -$97.50
Products/Research:  -$78.85
Aweber:  -$49.00
Wufoo: -$29.95
iStock Photo: -$18.50
E-junkie:  -$10.00
DropBox:  -$9.99
Bank Fee: -$5.00
Net (Income – Expenses):  $5,579.92
Over the last 11 months of monetization, this brings average to: ~$5950/month
As always, I'm willing to answer any specifics in the comments below!  🙂
RV Expenses/Lifestyle Cost…
Starting this month, I'd like to be able to give you an accurate and fair view of what our mobile lifestyle is costing us. There are people living full-time on the road spending only a fraction of what we do – and I'm sure there are people spending exponentially more.
This isn't as complete as we'll try to be moving forward, but here's an idea of some of our expenses related to the RV.
Gas: -$544.41
Unfortunately, I expect this to be the smallest this number will EVER be in a single month.
We've had a huge wake-up call with our RV averaging only 7 miles per gallon. This month we've had it parked and waiting for a large part of the month, meaning as we become more mobile – our costs in this category will soon skyrocket.
I'm anticipating that we'll spend around $1500 per month here. Now, much of this is by choice. We are intentionally going to be driving a lot in the upcoming months to various locations.
This also pushes us to drive the Jeep as much as possible to certain destinations – rather than hauling the big RV. We'll need to balance this in the coming months to not break our budget.
Campground Fees: -$665.00
On the flip side, I think this category is the *largest* it will ever be. We spent most of this month stuck outside of Baltimore. There were few options that were "all year round" here and we were forced to remain close to the city for coordinating the wrap of our RV.
The campground where we spent most of our time was $45/night – well on the high-end of anything we will look for in the future (even in the middle of winter).
As we head south, we'll have a lot more inexpensive options – and will be taking full advantage of family, friends, and community members willing to host us.
Hotel/Hostel/Lodging: -$348
Another number that was unusually high for us this month – due to our decision to spend nearly a week traveling to NYC, Philadelphia, and Hershey, Pennsylvania (away from RV).
This was a conscious decision – and we knew the costs of being away from the RV would be much higher than normal.  That said, we won't look to be stuck waiting in many more situations – nor spend many nights outside the RV in the coming months.
Propane: -$185.53
Because we've had to run the furnace nearly 100% of the time, we burnt through a lot of propane. Based on some full-timers I've talked with, this should drop fast once out of the cold.
We'll still use a bit for cooking and running the refrigerator when not plugged in – but our propane usage should be drastically reduced.
Tolls/Parking: -$58.00
Again, most of this was a result of our trip up to NYC. We got caught on a highway that we didn't realize was a toll and paid some hefty fees! I'm just glad we weren't in the RV – it would have been nearly triple…
This is something we'll try to budget $50/month for – and hope that we can save most of that when needed. Of course, if it's a much shorter route – it'll be smart for us to pay tolls given we only get 7 miles/gallon!
Repairs (Furnace): -$291.98
Another charge I blame on cold weather. Like I pointed out, our furnace ran nearly 100% of the time. Kicking on and off… on and off… trying to make up for single-digit temperatures at times.
Finally, it blew one night. We bought a temporary space heater to survive for a few days as we had to have it replaced. All said and done, I'm actually happy it came in under $300!
Have I mentioned I can't wait to get to warmer weather?  🙂
*****
Overall, our non-gas expenses were *far* greater than we had wanted – and we are looking for ways to help control that.
Our gas expenses are directly related to a conscious lifestyle that we choose. We have to be well aware of our freedom of mobility and its actual cost.
Other expenses like food, grocery, household, etc… we'll be tracking better in the coming months.
I will admit that, with our business meals included, we spent over $600 "eating out" in the month of January. That's a record (by a longshot) for us and something we are looking to hit hard in the coming months.
It's hard for us because the convenience of meeting readers, bloggers, and families at restaurants is very compelling. It's also not fair to include "business" meals in the same vein as us just eating out because we are tired (or due to poor planning).
Nevertheless, I'm willing to face the facts. We spent way too much overall in January.  Somewhere just north of $3500+ for our personal lifestyle in the month.
Business plans moving forward…
My online business will be going through a shift in the coming month or two.
First, I'll be taking Unautomate Your Finances off the market in February. It'll have been nearly a year since it was released.
While I'm very proud of my first premium product ever, I'm moving onto bigger and better products. It'll be replaced with a full course – not just an eBook.
In other words… "You Vs. Debt" is coming… 🙂
I've also decided to phase out my staff writing for other sites. In the past, I've written articles for Wisebread, Get Rich Slowly, and Amex Currency. While I enjoyed these experiences (and was paid for them), I know it's time for me to ruthlessly focus on my creative work here.
I also don't enjoy writing in large chunks – especially for other people. I love *creating* – just not writing a lot.  Sounds weird, I know, but it's true!
Lastly, I'll also be limiting my consulting. A large project I'm working on is winding down and while I sincerely love the half-dozen clients I'm currently working with – I want to maintain focus here as well.
If you read that correctly, I'm removing (or severely limiting) three decent income streams for myself. I may or may not end up regretting this move, but I honestly feel it's right for my business.
I'll be focusing on the Man Vs. Debt Road Tour (a full time job in itself) and on creating life-changing, impressive courses based on the problems I can help people solve. This is the best way to run my business long-term, and it's the best way to positively affect the most people.
So that's where I'm heading…
Who's coming with me?
Xoxoxo,
-Baker
[share_sc]