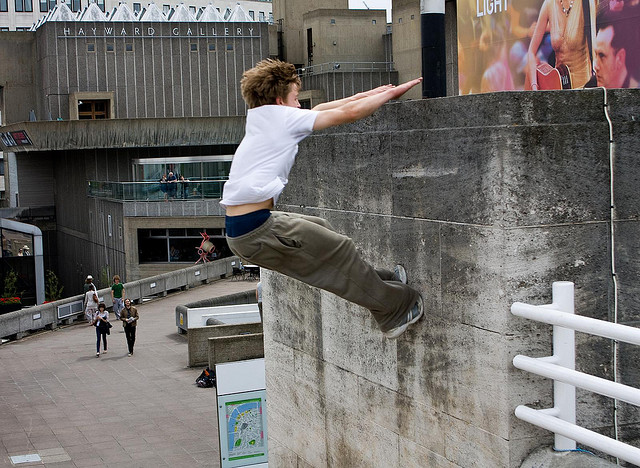 Hey, everyone!
In case you are new, the first post of every month I take time out to share a transparent glimpse into my business here at Man Vs. Debt.
I share my full income and expenses (along with sales) and talk about issue around what I'm working on. Last week, I talked about learning to leap. This week, I wanted to talk about hitting the ground running (and being a hypocrite).
First, hitting the ground running…
Last month, I talked about how consulting and speaking was a blossoming passion of mine. It's something that felt right and made logical sense – but I was scared.
I was scared what people would think. I was scared what you would think.
But last month – in that update post – I decided to take two huge leaps. I decided that I was going to move forward with consulting (basically make public what I was already doing for businesses) and I was going to fully commit to a side project called Only72.com.
I'm glad I took the leap.
This past weekend I soft-launched (read: sneakily put up) my consulting page here on the site. Without mentioning it, I've already received several emails from potential future clients I had never met before.
And, here's the thing – I'm no longer scared. My fear has been replaced by confidence. I enjoy consulting and I'm pretty darn good at it.
Actually, I'm really good at it.
Actually, I'm freakin'…. just kidding.
How can you build confidence?  Serious question for you.
It took me way too long. What can you do that'll start building it – right now?
Moving on…
I talk about personal finance. I encourage people to spend less than they make. I even try to do that myself at times.
I also talk about not buying physical crap. About rejecting consumerism, if you will.
So am I a hypocrite for making a living off a business that sells products?
Or as @ChrisGuillebeau may say:

Interesting point, especially on the heals of my own complaining about Black Friday on Twitter – and then coordinating a massive Cyber Monday sale myself.
Note: For those interested, the Only 72 launch went unbelievably well. No really, hard to believe it happened. I'll share the income and statistics in depth in my "end of the year" update – it should be interesting to see reactions. Short version: 1900+ copies sold, over $30k to Charity: Water, several dozen affiliates made thousands of dollars, and Karol and I made a (decent amount) after expenses.
It's year another example of taking a leap when you know something feels right…
Back to Chris Guillebeau and hypocrites…
I'm not sure how to answer Chris' question. I absolutely abhor Black Friday craziness and stampedes and fights over barbie dolls (happened in neighboring town). I'm going to rant about all of this – and share the thoughts of others on the issue – on Monday in fact.
But do I have any right to abhor that? Isn't that the same type of buzz I shoot for when I launch a new product or offer a new service?
Yes and no…
Consciously, I will sit here and tell you:
It's different because I'm not selling something physical – that adds to clutter.
It's different because I'm selling something that'll let people make money off their old junk.
It's different because I'm selling something that'll help their finances – not hurt it.
It's different because people are paying me to help them improve their income streams.
It's different because I only tell people not to spend on stuff that doesn't add value.
But aren't I just playing a semantics game?  Aren't these just excuses?
Couldn't anyone – including Matel – make these same (or similar) claims?
When do we actually cross the line between hero and hypocrite?
Not sure. The internet makes this really blurry at best.
I've been thinking about this a lot lately.
On that note….
November's income/expenses…
Net from UYF Sales:  $239.14
Total Guides Sold (Nov):  19
Income (less Paypal fees):  $307.14
Affiliate Payments:  -$68.00
Net from SYC Sales:  $1460.98
Total Guides Sold (all versions):  39
Income (less Paypal fees):  $1754.36
Affiliate Payments:  -$293.38
Additional Income:  $3897.09
Direct Expenses:  -$719.80
Design work:  -$410
Blue Yeti Mic: -$96.01
Website tech work: -$75
Aweber:  -$49.00
Transcription: -$39.96
GoDaddy:  -$19.89
E-junkie:  -$10.00
DropBox:  -$9.99
VodBurner:  -$9.95
Net (Income – Expenses):  $4877.41
Over the last 9 months of monetization, this brings average to: ~$2350/month
Note:  If you have any questions about the list above, leave them in the comments below and I'll do my best to clarify them.  🙂
*****
December and beyond…
December is going to be about planning for me. I won't be doing any major promotions or launches. I'll be resting for the most part.
Courtney and I are aggressively plotting and planning the next phase of our life – and I've been putting off helping with that for too long now.
If we are going to be hitting the road in early January…
Wait did I just say that?
Um…
Well, let's put it this way. I have a post planned for the 13th with all the juicy details. It takes a lot of planning and coordination – and I want to ensure we get everything lined up before I make any big announcements or changes!  🙂
Until next time…
Xoxoxo,
-Baker