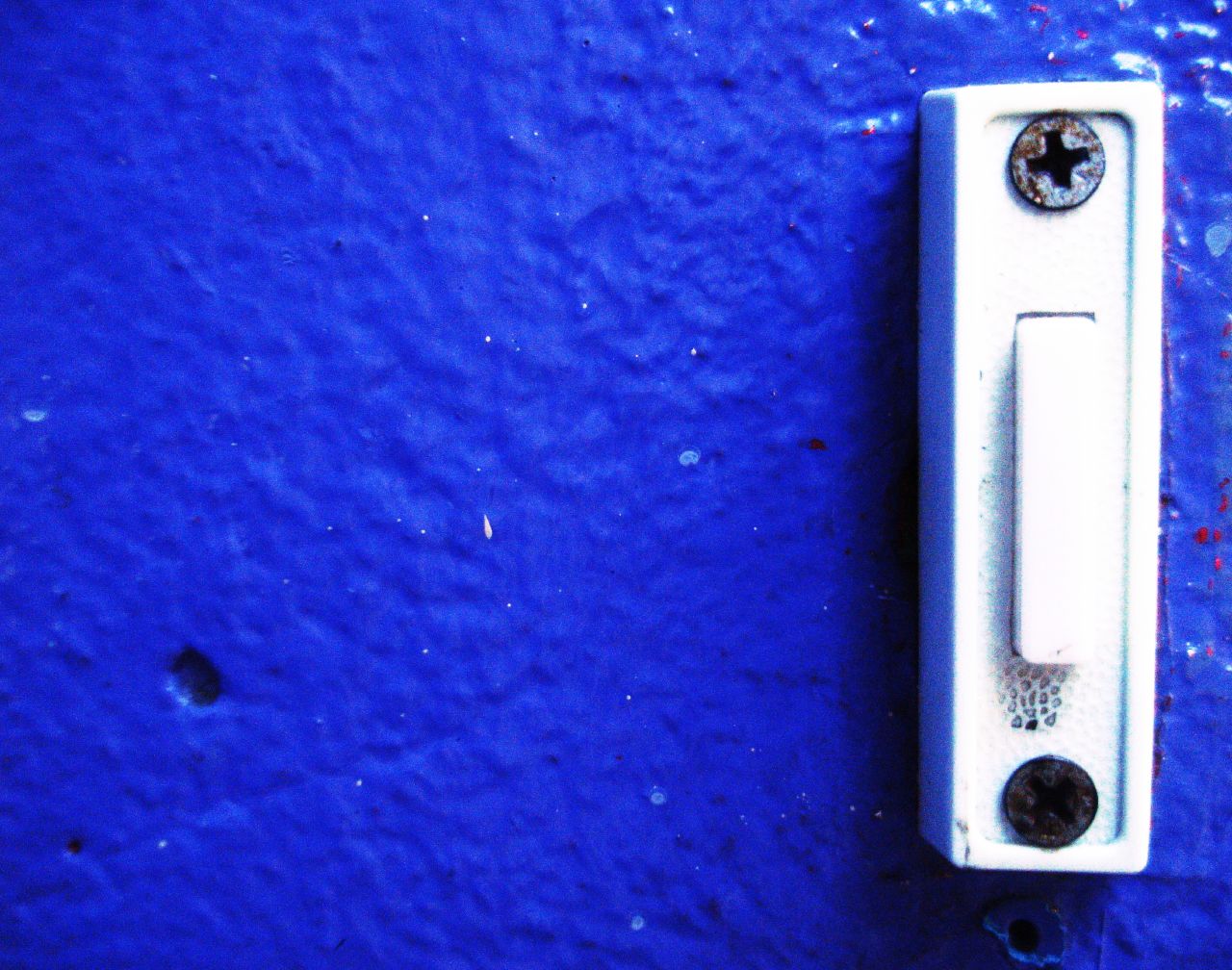 This is a guest (short story) by Kosmo. Kosmo has been a member of the MvD Community and frequent commenter since the very first few weeks.  In his own words Kosmo is "an aspiring novelist, vehement opponent of the designated hitter, student of true crime, and plays the keyboard for The Soap Boxers — an eclectic, team-written web magazine."
Debt Comes Calling…
Adam Baker was jarred awake at the crack of noon by the interruption of the doorbell. Baker cursed under his breath, wondering who could be interrupting his much needed beauty rest.
Baker trudged down the stairs to the front door and opened it a crack. His visitor immediately burst through the door, sending Baker flying backward.
"Hello, Baker," came the exuberant greeting. "My name is Debt, and I'm here to sell you something – anything! You know, I could sell you a high end video surveillance system so that you could screen visitors and keep out the riffraff. Opening the door is so 1974."
"Not interested," came the firm, polite reply.
Debt looked around the house. "This is a swell little cottage, Baker, but couldn't you go for something a bit more upscale? Maybe a nice little 4500 square foot McMansion, with an in-ground pool in the back."
"No," replied Baker.
"If the cost is concerning you, don't worry! I'll give you 30 years to pay it off – at a negligible interest rate of six percent."
"I'm not interested," came the reply from an increasingly agitated Baker.
"Fine, fine. Keep living in this little hut if you desire. But your car – that really must go. A young man like you, with the wonderful future you have in front of you, you should really have something with a bit more flash. Porsche makes some very fine cars. All of them available on credit, of course."
"Leave. Now." Baker moved back into the kitchen. He grabbed an knife and waved it menacingly at the intruder.
Debt laughed. "You call that a knife? THIS is a knife." He whipped out a full set of RazorSharp knives. "These are the finest knives in the world. Guaranteed to never go dull. If they do, just send in the dull knife for a full replacement. This set typically goes for $179.99 – but for you, Baker, just $99.99. This offer is only good today – so act now."
Baker lunged toward Debt. He missed and crashed into a lamp, sending it to the floor in several pieces.
"You know what you need, Baker. A new lamp. Look at these beauties," he said, pulling several Polaroids from his pocket. "Wouldn't these look great on your end table? And that end table. Yes, something should be done about that."
"I don't want to buy any of your crap," yelled Baker. "Leave my house, you trespassing pile of sleaze!"
"I'm offended, Baker. Why can't you show me the love that everyone else does? Everyone loves me – I can help you buy so many great things."
Baker grabbed his well-worn Louisville Slugger and took a swing at Debt. Debt ducked out of the way and the bat whooshed harmlessly over his head.
"Whoa. You seem to be under a lot of stress, Baker. You know what you need – a vacation. I can offer you some great deals on Caribbean cruises."
"Yes," agreed Baker. "Let's take a trip."
"Really?" asked Debt, caught off guard by Baker's sudden change in tone. "Where?"
"Outside!" Baker flung the door open, grabbed Debt by the scruff his neck, and threw him onto the sidewalk. He closed, locked, and dead-bolted the door before returning upstairs to sleep.
Note: Many of you know that I run very few guest posts, however after seeing the creativity in this submission, honesty how could I resist?  I hope you enjoyed!  If you are looking for more of this change of pace, Kosmo has several (insanely cheap) collections of short stories for download.  At the very least, do me a favor and test out The Soap Boxers.