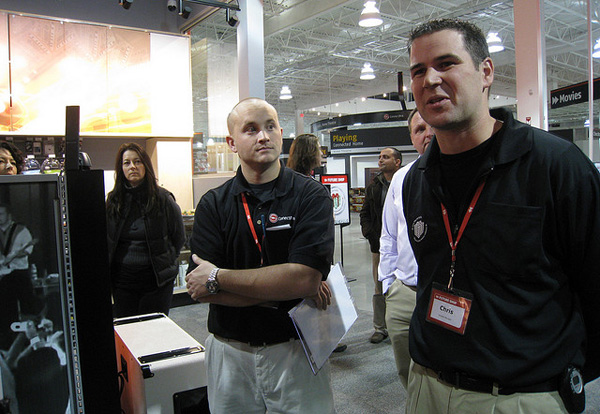 [share_sc]

This is a guest post from Adam Hagerman. Adam provides financial help for anyone in need on his blog Walking to Wealth. Adam is also the author of Things To Learn, a site that answers life's burning questions. Like Things To Learn on Facebook for up-to-the minute updates.
A few months ago, I ventured out clothing shopping for the first time in a long, long time.
Specifically, I was out looking for a suit as I had an interview coming up and I wanted to look sharp. The suits I had in my closet were a little outdated (pleats, anyone?) and I wanted something a little more modern.
As soon as I walked into the first store of the day, let's call it Men's Stockroom, I was targeted. 
I had "guy who knows nothing about suits" written all over my face. I swear I saw drool on the guys face who asked me if I needed help.
I told him what I was there for and he immediately started pulling things off the rack. He kept saying, "you would look fabulous in this color" or "oh that looks sharp on you". It was a constant barrage of fine clothing.
Now, this was not my first time shopping for clothing. I consider myself a thrifty shopper, as I always like a good deal and typically shop around. At the time, this specific store was running a "buy one, get one" sale. What a bargain!
However, I told myself that I was going to go in, check out some suits and then head to another store to compare prices.
For some reason though, this salesman's tactics were working wonders on me. I was not looking at prices and I felt extremely rushed. Before I knew it, I was standing in front of towering mirrors with some man taking my measurements. I felt as like I was locked into the sale.
When all was said and done, I ended up with two suits (although he adamantly tried to sell me four) for roughly $900. I kept telling myself that it wasn't that bad of a price and I wasn't really going to find anything better elsewhere. 
Well, as it turns out, I did. A few days later, I found myself wondering the mall while my wife was handling some after-school activities there. I walked into a department store and found a suit that fit me perfectly and was boatloads cheaper.
Long story short, I bought it and returned the other two suits, saving me about $750.
I'm telling you this story because it reminds me of the days when I used the same tactics that salesman was using on me.
Honestly, I should have known better but when you are in the heat of buying something, sometimes you make uneducated decisions. Therefore, I thought it would be beneficial to go over some things that go on in a commissioned salesman's  head.
"We'll know if you are buying within 1 minute."
Sales associates are skilled at feeling you out quickly. If they can sense that you are just "kicking the tires", be prepared to get minimal help. Their income depends on sales and if you aren't going to lead to one, they will look for someone who is buying.
My advice to counter this is to seem interested and give them the vibe that you are buying, even if you are not. Once you get to the point where you are comfortable with your choice, just let them know that you want to check some other stores.
Some stores may even help you comparison shop for prices (and most will match competitors' prices). Therefore, it's best to ask them their policy on prices.
From my shopping experience above, I definitely acted interested. However, when I got to the part where I was supposed to walk away, I panicked. Suits are a little different due to the alterations, etc. I guess I just felt that they helped me out and I needed to pay them back for it.
I should have put my own interests first. Lessons learned!
"We know what pays better commissions."
When I was working on commission, I used to get a detailed report every payday.
That report showed all of my sales and the exact commission that I earned on each item. Therefore, I knew what paid the best.
So, if you came into my store looking for a riding mower, I would focus my sales tactic on the product that paid me more money. I know that's awful, but I was in high school and money was everything to me at the time. This is also one of the reasons that I have a tough time selling products today.
This reason is why it's a great idea to do some research before you head into the store. Consumer Reports is a great resource for this.
If you head into the store and only have to make a choice between two items, it makes the whole decision that much easier to know which is really a better fit for your needs.
"Extended warranties are wonderful."
Sales associates that sell items that are eligible for warranties are under heavy pressure from management to push them.
Warranties are also a big profit item for stores. Therefore, you need to be prepared for that sales pitch when you are at the register (or before).
Personally, I never believed in the warranties that were sold at the store I worked. The fine print stunk, and most were extremely pricey (some cost 50% of the product cost).
There is only one thing in the world that I would buy a warranty on, and that is a laptop. The only reason is because of the ability to get cosmetic items fixed. So, if I spill my morning coffee on it (which has happened before), I know I am covered.
"We get paid to push credit."
Another big money-maker for retail stores is credit.
I remember seeing a sign in our break room that outlined how the store make money on credit. It looked at a $100 sale and detailed how much the store ended up with.
For example, if a customer used outside credit (Visa or MasterCard), the store would net roughly $97. If they used cash, it was $100. However, if they used store credit, it somehow ended up as netting something like $102. I'm guessing that it is that way due to the interest that they can potentially earn on the sale.
You should also be aware that most stores give incentives to employees who take credit applications. The store I used to work for provided $2 for every application you took whether the customer was approved or denied.
Over a months time, that could add up and is why many employees push credit hard on customers. My advice – STAY AWAY!
So what should you do?
As you can imagine, all stores are NOT this way because they don't all pay commissions.
An easy way to find out is to see how long it takes for someone to ask if you need help. In my shopping example above, it only took about 30 seconds for someone to find me.
However, if I were to walk into Target, very rarely would anyone seek me out. In fact, it's sometimes hard for ME to find an employee in there.
If you DO end up in what seems like a high-pressure sales situation, don't be afraid to walk away, and don't be afraid, like I did, to return your items later if you end up making a costly decision!
*****
Read more from Adam Hagerman at Walking To Wealth and Things To Learn.
*****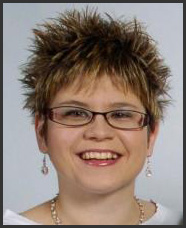 Note from Joan: Adam is definitely not alone.
I'm ashamed to admit that I fell prey to many of the same techniques when I was shopping for a gym membership late last year.
I had good intentions. I intended to get some price quotes from a variety of places, then leave. I intended to think for a day before making a decision. I didn't intend to pay for anything except the services I really wanted.
But the salesman – and that's what he was, despite his "training manager" title – won me over. Like Adam, I wanted to "repay" him for helping me out.
Like Adam, I intended to walk out without making a purchase.
It cost me big-time. I signed a year-long contract for a service I didn't even want – and got a verbal OK that my "new friend," the training manager, would get me out of it if my circumstances changed.
I bet you can guess what happened when I called him on it later, right? I had to pay a fee to end the contract – equal to half the remaining balance. I was willing to take that hit so I could be out of the situation, but it sure hurt.
Poorer but wiser… at least half of that's a good thing, right?
[share_sc]
I know Adam and I can't be the only ones who've been in this boat. I feel terrible when I think back on the ways I've fallen for these and other super-obvious sales techniques when I wasn't really ready to buy.
I'm interested to hear your experiences. Are there words or phrases that you know to be on alert for – or are there "sales pressure" tricks you've fallen for that you wish you hadn't?
Tell us in the comments!