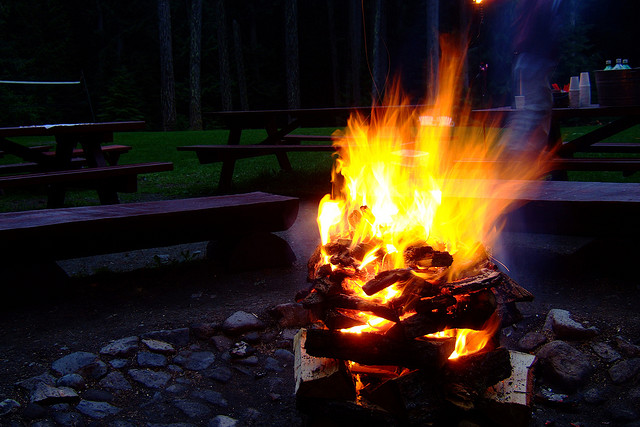 [share_sc]
Note: This is a post from Adam Baker, founder of Man Vs. Debt.
Early this week, I received an email question from a passionate reader.
I've changed a tiny bit of the details to protect the guilty, but the question went like:
Hi Baker!

I forgot to ask you a question about money vs time. I hope you don't mind that I ask you here: I have a bunch of crap- loads of it. But at this point I'm thinking it's not the best use of my time trying to sell it all.

I've got 3 kids (7, 5, and 21 mos) and Im thinking it best to donate most of it except for a few items that are clearly worth over a hundred dollars. And spending the time instead creating and writing my blog.

Would you agree with this decision or would you still recommend the selling process?

Much appreciation,

-Really sweet lady that Baker hasn't asked permission, so he won't share her name here. 🙂
I love questions like these, because they are simple, straight-forward and easy for me to provide help!
Here was my response edited for the blog:
Hey (secret woman) thanks for emailing and all your kind words!

I tackle this problem a lot – but only from people who are really honest with themselves (like you). 🙂

I always give the following advice:

The single most important thing is ridding that crap from your life.

A.k.a. getting it out of your life will reclaim so much time, stress, and energy that throwing it into a bonfire would be beneficial to you.

Now, obviously we don't want to do that! So donating the far majority of small stuff is usually worth it for busy people and entrepreneurs.

One other idea is to host a mega yard sale – it's coming up on Spring – you likely wouldn't need too much planning and could devote one weekend to dumping a ton of it a micro-prices. Essentially mark everything to move quickly. Then on Sunday bring a truck and donate anything that's left.

We've found these weekend projects can be fun family bonding moments, can generate a least a little bit towards the blogging or travel fund and can save you a trip or two to Goodwill, etc…

If it were me, I'd donate it. My wife would likely coordinate a mega-yard sale and then donate.

Do go for listing the "low-hanging fruit" or the larger items you know will sell for a decent amount of money on Craigslist or eBay.

But if you try to individual list every single item you sound like you'll be far less likely to actually succeed at the most important step – getting rid of it for good!

🙂

Hope this helps… please take pictures if you go the bonfire route!

-Baker
Haha!
Obviously, I'm being cheeky when talking about the bonfire. But I'm not being cheeky about the end result.
Nothing is more important than parting ways with the crap that bogs down your life.
In other words, it's easy to get sidetracked.
It's easy to get attached to the "value" that you put into something years ago (or even weeks ago) and thus let it keep you from ditching the physical clutter that plagues you.
Don't let anything stop you!
In Sell Your Crap I have a full walkthrough with recommendations of where to sell what item (based on its value, size, shape, type, etc…). We also provide a full list of where to donate specific types of items (to avoid bonfires). 🙂
I don't have the space to break that all down here, but we always start that process by setting a "floor" or minimum value that we will invest time in selling. For some people, the floor may be $5. Anything worth at least $5 they will sell.
For other people, the floor may be $100. Anything less than that and they are donating – above that they will work on selling.
You set this amount in your own life.
The lady who emailed me was in the middle of radically changing her life and her business – and thus her floor in this case was higher than it may have been even months before.
Bottom Line: Your excess crap steals your time and energy – and adds stress to your life. Sure, get money from it if you can. But let nothing stop you from your commitment to reclaim your freedom.
In case you were wondering… here's her response:
You're so awesome! I just may have a bonfire, but don't worry — I will not link you to the cause 🙂

So glad you confirmed what I thought about this — for *me* it's just not worth the hassle of a yard sale. Time would be much better spent towards creating our new life!

The crap is good as gone!
Perfect!
You can see the passion and the excitement in her emails. And I have no doubt that purging the crap from their life will only add to the momentum!
[share_sc]
It's springtime, folks.
Look around and identify the layer of crap in your life.
Time to have some bonfires!
(figuratively… or literally… your choice…)