[share_sc]
Note: This is a post from Adam Baker, founder of Man Vs. Debt.
Note: Let me know what you think of the video above! It's a sample daily video (Day 5) from the new 6-week You Vs Debt class!
There are hundreds of factors that weigh into the success of a change.
But time and time again, I'm convinced that one single factor outweighs all the others:
The support and excitement of a respected loved one!
I know for sure that the financial changes I've made, the growth of this community, or any of the strides I've made in person freedom and creativity wouldn't have been possible without the support and excitement of Courtney.
It's really that simple.
Courtney's support has been the #1 factor in every positive change I've made in the last 5 years.
Now, don't let me paint you a rose-colored picture here. Most times we don't start on the same page. Many times getting to the same page isn't the prettiest in the world. We are far, far away from being the perfect family or couple.
But we have found a way to prioritize being on each others' bandwagon.
If Courtney believes deeply in something (and I'm aware enough to know that), I try to do my best to be her #1 supporter and fan. It may not happen overnight, but we are well aware of how important this support is in our lives!
But I know from experience that things don't always go smoothly…
In addition to learning from our own mistakes, I've heard from hundreds and hundreds of readers of the last few years with similar hiccups.
Sometimes our own excitement and values can be so far apart from our loved ones that we can feel completely alone.
But that's rarely the actual case. And in these vulnerable moments many times we can find ourselves scapegoating our loved ones:
"I'm ready for change, but my husband just won't help me out…"
"We'd turn around our finances, but with three young kids in school we just have too much responsibility to do ____________."
"My friends don't get it…"
Some or all of these statements may be true in your life.
But it's my experience that it's easy to blame others than realize just how much control we DO have in our own lives.
I read a quote – or truth of sorts – a couple years ago and it stuck with me.
"The meaning of any communication is the response it elicits."
I love this way of thinking, because it returns the responsibility for results back onto me. If Courtney doesn't give me the response or support I'm looking for, it's very likely a result of poor communication on my part.
This may not be true ALL of the time, but it's definitely been true MOST of the time for me.
With this paradigm in mind, here's a recap of the 7 tips from the video: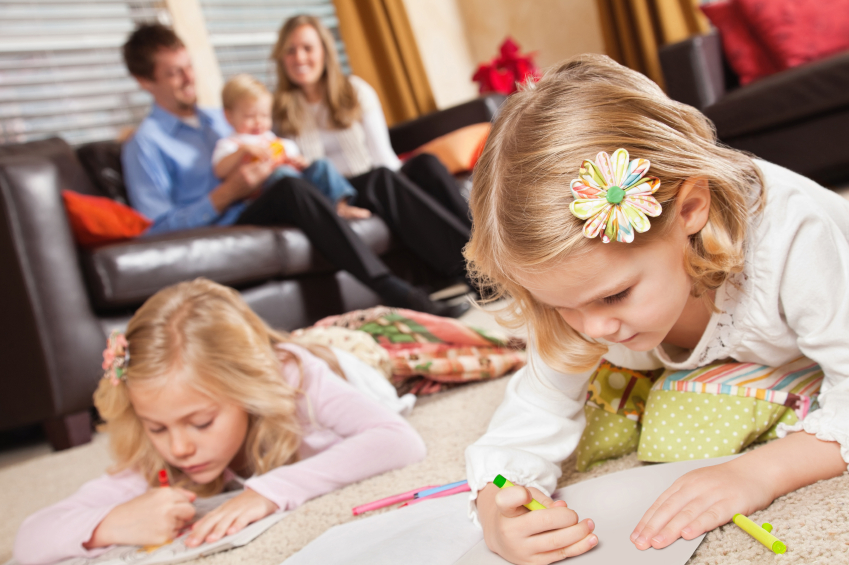 1. Realize you can't change another person…
You can force, manipulate, coerce and brainwash… but not forever.
In the long-term, you can't force lasting change onto anyone else.
Lasting change comes from within.
Trying to quickly force a change in another person will always blow up in your face. It elicits a defensive reaction and turns conversations into arguments in the blink of an eye.
But that doesn't mean you are hopeless.
You can encourage change. You can model healthy change. You can communicate, listen, and evolve with those you love.
But the first step in the process is to realize you can't change them.
2. Allow change to happen at its own pace…
Once you've realized that you can't force or rush change, you learn that you have to allow it to occur at its own natural pace.
You've experienced circumstances and influences that have ignited an excitement or an urgency for change.
How selfish is it to expect that any other person immediately experience that same level passion? You are different people with different ways of processing influences in your environments!
You've got to respect your loved one's internal timeframe for an organic build up of excitement.
That's a fancy way of saying be patient.
I'm not telling you to wait forever. I'm not telling you to accept a lack of action or effort.
I'm simply suggesting that real excitement and passion only grows when there is room for it to happen naturally for each person involved.
Patience, young grasshopper. Patience.
3. Start with why this is important to you…
Whenever you approach your spouse or loved one, frame the entire discussion with why this change is important to you.
Not why this change is the right path.
Not why this change must be done.
Not what has been done wrong.
Not what some other person has done better.
Start with why this is important to you.
Reach deep down. Find the vulnerable, open, honest reasons why why you are excited and passionate about this change.
Most importantly, be optimistic. Be happy.
There is a time and place for recognizing and learning from errors. Moving away from a painful moment can be a big motivator in your journey.
But not now. This is not the time for that.
Start with optimism.
Start with why it's important to you.
4. Seek their input…
After you state why it's important to you, seek their input.
Ask them what's important to them about the topic or part of your life you've just talked about.
Don't ask them what they think about what you said. This is a formula for them to take the opposite side and defend.
Instead, ask them what's important to them about ___________.
Then stop talking.
Don't interrupt. Don't risk breaking the flow.
Listen.
When they are done, this is often times a great place to end the initial conversation. There's nothing wrong with a short discussion of what's important and then some time away to think.
5. Leverage outside experiences and influences…
If I know one thing for sure, it's that I'm terrible at having a Teacher/Student relationship with Courtney.
It's probably a combination of my ego and my tendency to get offended when I recognize naivety in my own actions – but I simply don't handle it well.
I can be taught by others. I do it all the time.
I love learning from a wide variety of sources…  just as long as that source is NOT Courtney!
All joking aside, it's extremely difficult for most of us to swallow instruction or correction from someone we are that close with. We want those people to respect us so deeply that we completely block the potential to learn and grow from their experiences.
A great way to avoid this conflict is to leverage outside influences to help:
Take a class together. Courtney and I did this at the beginning of our financial turnaround.
Watch a documentary or movie about that topic. This is our method of choice for many healthy eating and food-related issues.
Send them an article, post, or recording. "Honey, check out this article I loved on ___________."
Allowing them to leverage external influences will often make it far easier for people to accept responsibility for the new change!
6. Lead by example…
Even with the tips and suggestion on this list, one conversation isn't going to magically cure all your woes.
Remember, this takes time. Open, honest conversations will help go a long way to building that foundation, but you may still have some patience to practice as your loved ones build that excitement.
While they come around, you don't have to be sitting by idling.
Lead by example.
Take action. Model the behavior and the baby steps toward change that you are so passionate about.
If it's financial change you are after, start tracking your own spending. Get your hands on a couple great books on the topic. Enroll in a course or class and start your journey.
Don't force feed your loved ones, but show them with ACTION that you are serious and committed.
Hearing your words is nice, but seeing you walk the walk can inspire in a way words can't.
7. Make it a family routine…
Last, but certainty not least, get the whole family involved in this process.
Make it a game. Make it fun, quirky, and interesting.
One of the best ways to get a spouse on board is to encourage yourself to include the kids.
The best example from my own life is when Courtney and I work out. Often times we'll follow videos like P90X or Insanity and we almost always have Milligan do them with us.
Obviously, she just jumps around and rolls on the floor (and sometimes gets in the way at the WORST possible times), but her effect on motivation is significant.
If Courtney casually says "Milli and I are going to do today's P90X video…" I'm about 500 times more likely to jump in and do it with them. If Courtney just goes to do it herself, I'll sometimes her myself justifying "Oh go ahead, I'll do it later on at a more convenient time for me…"
Yeah, right. That ends up happening about 10% of the time.
The simple fact is I'm much more likely to participate when I know it's a family activity we are doing together.
This works to help get older kids involved, as well.
If kids see that both parents are on board with a goal or mission, they are FAR more likely to have excitement for the activity or change.
Even Milligan is willing to give half of her toys to the garage sale if she sees that Mommy and Daddy are all putting their stuff in the sale, too.
YOUR CHALLENGE (DON'T SKIP THIS)…
You know I've been on a big action kick lately, and this post is no different.
These tips are useless, unless you take action to apply at least one of them in your life today.
At the end of the video, I challenged You Vs Debt members to…
Schedule a 20-minute block of time to have a conversation with a loved one in your life.
You Vs Debt member or not, I want YOU to do this exercise.
Here are your ground rules for this conversation:
100% Distraction Free – No screens are are allowed in a 10 foot radius. No televisions, cell phones, computers, etc… It's only 20 minutes, you can do it.
Low stress and not tired – Ensure the conversation happens at a time that is low stress (unwind from work or business), but also when you aren't tired (not right as you lay your head down at night).
Lead with WHY it's important to you – Remember tip #3. Start the conversation with why it's important to you and then LISTEN.
Never say "YOU" or "YOUR" – These two words are BANNED from the entire conversation. No exceptions.
Put this post to use in your life.
Schedule a 20-minute conversation for sometime this weekend.
Ready for more action steps to change your financial life? Get several awesome resources to "kickstart your money," join the Man Vs. Debt community list by clicking here!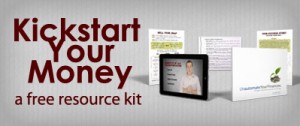 · Unautomate Your Finances ebook
· You Vs Debt Sample Lesson
· What to Sell Where Flow Chart
· Debt Payoff Tracker
· 10 Tips for an Effective Craigslist Ad
Share your experience and tips below…
I've mapped out everything I've learned from talking with hundreds of people over the last few years, but I want YOUR experience as well.
Have you had success getting on board with a spouse or loved one recently?
How do you rally your loved ones?
[share_sc]
Share your frustrations, experience, and/or tips below with others!…