[share_sc]
I'm a bit exhausted, but far more excited to announce that the newly-redesigned You Vs. Debt class is open for registration starting today!
We've designed the structure of the course to focus around daily, bite-size chunks that anyone can knock out quickly.
It only takes an average of 15 minutes per day, but when applied consistently over the 6-week framework, this amount of time can yield fantastic results.
Here's some of the new structure we've created:
Daily lessons delivered via video, MP3, and text transcripts.
Each video contains a lesson, a specific challenge, and a worksheet that you'll be expected to fill out.
We'll send out weekly accountability surveys to track your progress and check your momentum.
You'll have the opportunity to unlock badges and publicly display progress on your profile and in the forums.
But more important than fancy, new features is the why…
There are millions of people in financial situations that keep them pinned down. And the truth is, a big percentage of these people know better.
They even know exactly what needs to be done. But they still can't manage to bring it all together and change their habits.
Over the last two weeks, we've talked about how habit change is not about simply knowing more. It's about understanding how our emotional mind and logical mind work together to create lasting change.
I'm so passionate about this non-conventional approach, that I've designed You Vs Debt around it completely.
The entire focus is to get people to stick with the program and finish.
I'm CRAVING results for the people who jump in on this. We've broken it down into small pieces. We've installed game mechanics to help make it fun. We've brought together a community of other like-minded people.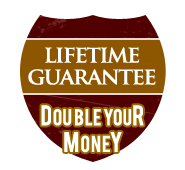 I can't make you (or anyone else) show up and focus for 15-20 minutes a day.
But I'm sure as heck going to try! 🙂
If you think this may be a good fit, go check out the guarantee we are offering on the class right now!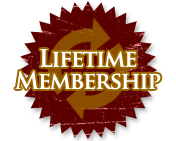 Seriously, we are THAT intent on getting results for people who show up and stick to the plan.
Your one-time enrollment also covers lifetime membership! 
Meaning even if you miss a week or two, you'll be able to pick up where you left off in any future classes down the road.
*****
Lastly, I'll be doing a no-holds-barred Q&A session this coming Wednesday at 9 p.m. EST.
It's the first time I've done something like this and I'll shoot out more information about it tomorrow. If you've ever wanted to ask about finance, debt, travel, business, life, or anything else you can think of… this is the chance. It should be a blast!
*****
Thanks again for all your support. If you know someone who can use motivation and accountability to passionately attack their debt – I appreciate if you forward them over to You Vs. Debt this week.
We're going to blow the roof off this class!
[share_sc]