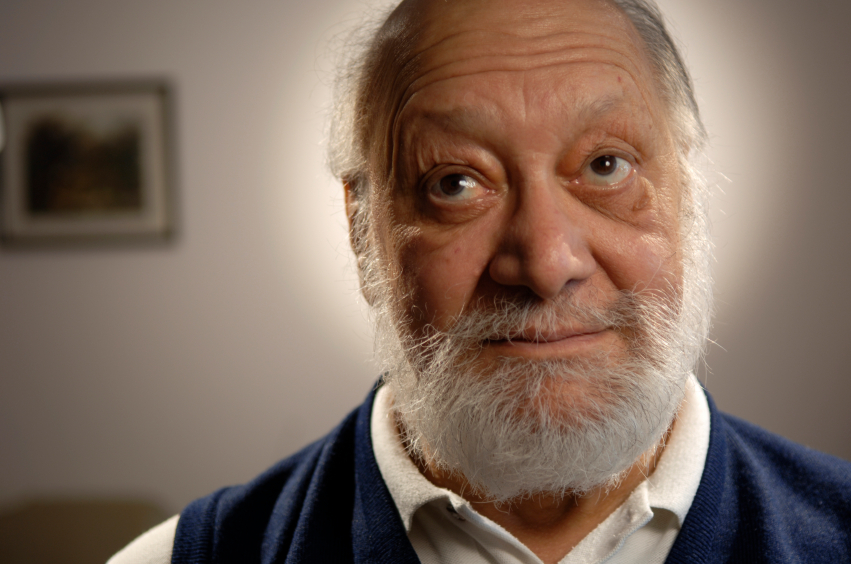 [share_sc]
I'd been putting it off for months…
I'd talked about starting a website, a blog, or an online store. I'd dreamt up designs, slogans, domain names, and dozens of "million dollar ideas."
You see, Courtney and I had passionately been attacking our clutter and our debt for the past few months.
Round 1 of our stuff had been listed and sold on eBay and craigslist – and for the first time in several months our budget was starting to actually work.
One fateful night – several months earlier – we had pledged to sell everything we owned, pay off our $18,000 in consumer debt, and move to Australia.
Since then, we had picked up some serious momentum.
Everything in our personal life was clicking. Our mission was clear – and we were executing it like madmen.
But I had this funny habit.
Whenever it would come time to actually do something about my business ideas… I'd buy another business book. I'd tell myself I needed to learn more… that reading, thinking, and planning were an important part of the process.
I desperately wanted to be an entrepreneur.
I wanted to build a business that could support us as we traveled.
But, at the time, in this one area of our life… I just didn't know how to take action toward that goal.
Looking back, I can see that it was a combination of naivete, laziness, and lack of clarity. What a nasty combo!
The Tipping Point:  "Something just snapped…"
As it turns out, the two dozen business books I read were worth a tenth of the value I got from just one night of action.
It started around 3:30 p.m. – something just snapped. I was tired of waiting and fed up with putting off this idea any longer.
I registered the domain ManVsDebt.com and spent the next 4 hours walking through tutorials on how to set up hosting, domains, DNS servers, and WordPress.
To this day, I still remember feverishly searching the archives of ProBlogger for walkthroughs on how to get the technical stuff set up.
I had absolutely zero idea what I was doing (and zero technical experience). The only way forward was to put my head down and bust through it.
As night set in, my dream started to come to life. It was ugly, unoptimized, and bare bones… but it was alive.
I didn't stop there.
Into the night, I outlined my first six posts. I focused on topics I was deeply passionate about and researched each of them for hours.
I started writing.
The last time I had written over 1,000 words in one sitting was high school. But somehow I couldn't stop writing that night. Time moved quickly… or slowly… I wasn't quite sure. I was in the zone.
When Courtney woke up early the next morning, she came to check on me. I was still typing. I was working on the 5th full post – some 8,000 words later.
Only in that moment did the feeling really hit me…
As the sun peeked over the horizon and in through the window, I could only think of one thing…
"I'm an online entrepreneur."
I hadn't had a single visitor to my website yet. That would come in the next few days.
I hadn't got one person to subscribe to updates. That would come in the next week.
I hadn't made a single sale. That wouldn't happen for another year.
But I knew.
In the buzz of that all-nighter, I just knew.
"I'm an online entrepreneur."
*****
For those of you that have been following along for a while (a few of you from that first month several years ago), you know there are three main areas that have driven Courtney and my quest to reshape our life.
"Sell Your Crap" – Our initial rejection of consumerism and purge of our possessions has radically shaped our life these last few years.
"Pay Off Your Debt" – Our journey to attack our $18,000 in consumer debt is well chronicled – and has freed us to focus our time, money, and energy on our passions.
"Do What You Love" – The last part of the equation for us involves cultivating that entrepreneurial spark to align our passions, purpose, and "work" lives.
I fully realize not everyone wants to be (or should be) an entrepreneur or business owner. That's fantastic! There are tons of ways to align your work and passion with starting a business or movement.
For me, however – and many of you (based on our conversations) – entrepreneurship is a natural extension of the personal finance journey.
Building Man Vs. Debt has been extremely stressful, but extremely fulfilling at the same time. It has and will continue to play a central role in Courtney and my life. And we don't plan to stop there as Courtney has her own entrepreneurial aspirations and goals to foster.
You see, I have no problem being an outspoken fan of entrepreneurship – because I believe that people building business and movement around their passions is fantastic for our culture.
Introducing "The Hustle Project"…

That's why I'm so proud to announce "The Hustle Project" with a good friend and mastermind partner of mine – Corbett Barr.
"The Hustle Project" is the third leg of my own business tripod. Along with "You Vs. Debt" and "Sell Your Crap", it's the third area where I can really help positively impact people's lives.
"The Hustle Project" is a membership community for entrepreneurs looking to grow their online presence and revenue.
We have three very simple objectives:
Arm people with the concrete tactics (and examples) they need to build momentum.
Incite them into action.
Hold them accountable to the actions and their goals.
"The Hustle Project" is part mastermind group, part mentorship group.
Our goal is for every member to add $12,000 in revenue to their online business over the next 12 months.
This isn't a get rich quick program. It will require focused time, a lot of effort, and a bit of stress. But it'll be worth it.
This certainly isn't for everyone. But if you're serious about online entrepreneurship – and ready to invest the time and effort we all know it takes – you need to check out this new project.
[Click here for "The Hustle Project" details]
*****
That one night – over two years ago – changed my life forever.
Another 6 months of planning couldn't have come close to the feeling I got from just one night of focused action.
How much different would my life be today if I had read another book that night?
I don't even want to think about that.