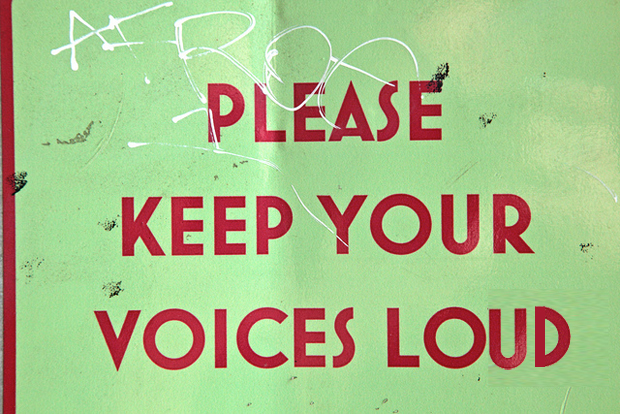 [share_sc]
Note: This is a post from Joan Concilio, Man Vs. Debt community manager. Read more about Joan.
A few months ago, a financial company asked for tips on Facebook about promoting financial literacy in kids.
My answer?
"Be open with them. My daughter knows how much we make and how much is in the checkbook and how much things cost. She always has."
I stirred up some debate, including from some well-respected financial bloggers, who said things like "Kids don't need the responsibility of worrying about that information, especially if you have a child that worries."
My contention was that talking about money has actually reassured my now-13-year-old daughter, even when she was quite young, because there have been few unknowns for her to wonder about.
Fast-forward to our Kickoff 2013 You Vs. Debt class, where we had a handful of students balking at the same challenge that throws people every session. We ask participants to have a 20-minute open conversation about their finances with one important person in their lives.
Many of our students are awesome at this. But we always get some resistance from a few members. Their contention is sometimes…
It's not anyone else's business what I'm doing with my money.
And when I put that together with my earlier conversation about family financial conversations, I find I'm getting pretty worried.
Underwear, but not money??
I know a lot of people who will post what I consider WAY too much information on Facebook. Underwear, sex, bathroom issues… these are all fair game.
But people get weirded out that my debt is public knowledge. They freak when they find out that I not only air my financial dirty laundry…
I …
GASP…
encourage other people to "talk dirty" about money too!
I not only talk openly with my daughter about our family's finances, I try to model financial openness in all parts of life.
Absolutely and unashamedly, yes, I do.
We can't keep this our dirty little secret any more.
I firmly believe that the "don't talk about it" money mentality is a large piece of our culture's financial trouble.
There are so many people who I know in person who've come up to me since reading my Man Vs. Debt posts and said, "Oh my goodness, I thought I was the only person to have that problem."
Sometimes, questions come to me from people who've wanted to make better choices their whole adult lives, but they didn't know who to ask for help.
I want to change that.
My audacious goal is to bring money out into the open. If we can air Viagra commercials during family prime-time TV, c'mon, we've got to do better with our money talks.
[share_sc]
I don't have a list of tips for you today, or a free resource, or a detailed guide.
I just have this challenge: Talk to one person this week about money.
What can I do to help make it easier for YOU, personally, to talk about money? I want to hear your comments on how it goes.
One conversation. That's where it starts.
Are you in??