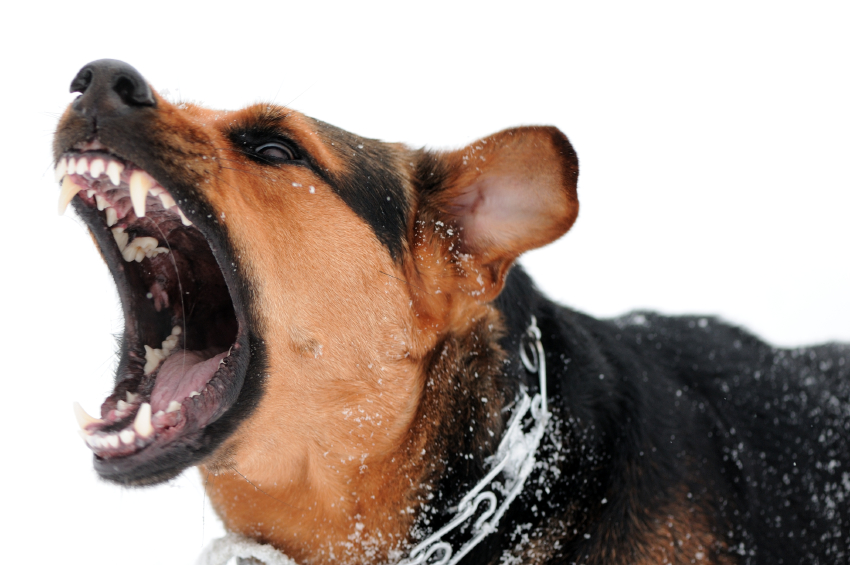 [share_sc]
Note: This is a post from Adam Baker, founder of Man Vs. Debt.
Our instincts as animals constantly push us to embrace a scarcity mindset.
Do you know what I mean when I say "scarcity mindset"?
It's the belief that "there's not enough to go around." That you need to protect, maintain, guard, defend, or hoard.
It's basic survival-of-the-fittest.
It starts with a spark in our brains and then manifests itself in our attitudes and actions.
In its most dangerous form, the scarcity mindset can be the default way most of us deal with any situation that enters our life. Good or bad, we immediately turn to how it affects the limited supply of what we have.
Obviously, this isn't a new discussion. People have been talking about Abundance vs. Scarcity for far longer than I've been on this planet. But I've been spending a lot of time thinking about it recently, as it's starting to reveal itself as an issue in my own life.
3 years ago, we had an incredibly powerful scarcity mindset in our financial lives.
And, to be honest, I believe our scarcity mindset was an asset at this point in our lives. We needed it. We had been living unsustainably for a couple years and needed to ruthlessly focus on what we had, what was left, and where EXACTLY to put that extra money.
By leveraging this survival-of-the-fittest mindset we made some incredible strides in taking back control of our money.
But too much of the scarcity mindset can be poisonous.
Focusing through this "lens" for too long or too hard will cause you to become reaction-based, scared, stressed, and selfish.
Luckily for us, our travels throughout the world and my induction into this amazing blogging world helped radically jolt my perspective in this area. Slowly, but surely I began to realize that this isn't a "zero-sum game."
My eyes were opened to the possibilities that existed if I could (as my friend Chris Guillebeau says) increase the size of the pie for everyone.
No longer was there a limited supply of resources. No longer was there a fixed amount of income I could generate. No longer was there a fixed potential for what we could accomplish financially in our lifetime.
This was an extremely freeing time for us.
But I've realized that an abundance mindset is only really possible (and beneficial) when you actually have the breathing room t0 let it grow.
Let me use an example now. As our business has grown, I've picked up a couple team members. With these team members a vital part of this community and my business now – a positive thing – my overheard, expectations, and pressure to perform have all gone up exponentially as well.
This added pressure has generated stress, tightened our breathing room, and made things in general less flexible from a purely financial standpoint. As soon as we began to feel this restriction, our scarcity mindset began to creep back in.
Now, let me point out that intellectually I know this is part of growing any mission in the world. To grow, this is a necessary step along the way.
So the question is… how do you keep a mindset of abundance when times are financially tighter than others?
A scarcity mindset, within reason, can help us ensure we keep our focus. It can help us budget, plan, and forecast so we don't implode by stepping on a financial landmine in the future. It can help us allocate our resources in the best way possible.
All of that is fantastic.
But in business, just like in life, we  can't completely lose sight of the abundance mindset that has made this incredible journey possible.
Can we?
I can't confidently tell you I've found the balance, but at least we are aware of the issue. We're still exploring.
When a scarcity mindset can help (based on my own life):
When you first wake up (in life), leveraging a scarcity mindset to rapidly get yourself breathing room is extremely powerful. This is the basis of the passionate "war on debt" and  battle against clutter we always talk about.
Once you have sustainable breathing room, it's important you don't let the scarcity mindset poison your attitude and outlook. Focus on finding work you love or a mission you care about. This is the best way I know to show you just how abundant the possibilities really are.
When you come across a growing pain or downswing, don't immediately revert back to the scarcity mindset. Be conscious. Evaluate. Slow down.
Most importantly, just be conscious of this dynamic. Be able to enter into and out of these mindsets as you need them.
The scarcity mindset gets an incredibly bad rap from many people. But I know firsthand how powerful it can be in giving you that breathing room to make other dramatic life changes possible.
Are you stuck in a scarcity mindset right?
I'm interested on your own thoughts and experiences in this arena.
Do you feel at times you're stuck in a "there's not enough to go around" mindset?
Do you feel like it's ever been beneficial in your life?
How do you keep from snapping back into it whenever adversity pops back into your life?
Whether you share your answers or not, you need to answer these questions in your own life.
[share_sc]
I thought I had this figured out, but maybe not. I'll keep you updated! 😉
Xoxoxo,
-Baker