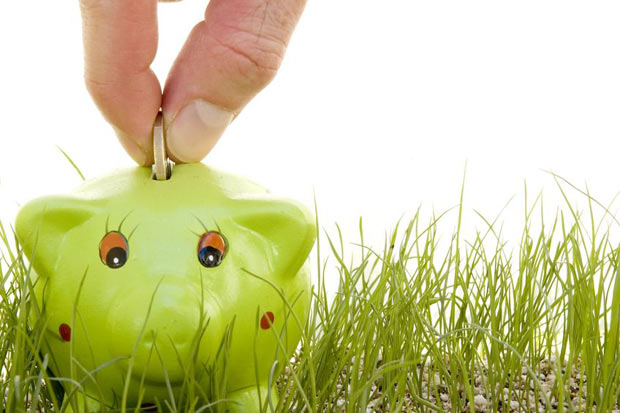 [share_sc]

This is a guest post by Greg Becker. Greg is an actuary, statistician, economist and social entrepreneur who founded www.GetGuidance.com to help people make better decisions about their health and wealth.  He has traveled extensively and been published in two books, and in newspapers and journals worldwide.
Paying off credit-card debt – or debt in general – is just one part of a well-balanced financial plan.
Getting out of debt can bring a sense of relief, but it doesn't mean your battle for financial security is over.  There are many other aspects to consider. For instance…
Have you purchased the right insurance against accidents, illnesses and disability?
Are you building up a savings cushion – an emergency reserve to fall back on in emergencies?
And, the example I'd like to talk about todya, have you put enough money away for your planned retirement?
Retirement savings: A silent kind of debt
When we are in debt, the people to whom we owe money make a point of keeping the problem on our radar by sending regular statements. They don't for a second want you to forget what you owe!  
This can act as a reminder, encouraging us to pay down our debt – even if at the time the statements and repayment reminders arrive, they are not something we appreciate.
Retirement saving is a little different: Nobody takes our retirement objectives and turns them into a plan!  We are not sent monthly statements showing us our progress  – or lack of progress – toward our retirement goals, and what we need to do now to achieve them.
With no plan and no regular monitoring of our progress, for many, retirement dreams will unfortunately be just that: Dreams!
For those who are not alert, a planned retirement date can creep up, but if you have not saved the funds needed to cover your retirement income, your planned retirement date will have to be deferred. In this way, retirement savings – or lack of it – becomes its own kind of debt!
So how do you make a plan?
The first step is to try to quantify how much money you expect to need in retirement. 
The next step is to break that into a series of annual savings targets.
If you don't, you will never know if what you are doing is enough or too little, and you will probably find out only when it's too late! 
It is also worth projecting how much you might save if you follow a particular plan (investment, pension, standard savings, and so on). There are several free calculators on GetGuidance.com that can help you estimate the impact of a variety of strategies.
If you have a desire to retire – and I hope we all do – then it is worth thinking of your retirement savings target as something like debt or a mortgage. Then, you can work toward "paying it off," or having the right amount saved, in a planned and methodical way.
While it might be useful to see the hole in your retirement savings plan as a type of debt, there is one especially significant difference: Your retirement plans are flexible.
If you don't achieve your retirement savings objectives, you will not be able to retire as planned. Either your retirement will be less lavish, or your retirement will start later.
For many people, it will probably be a combination of the two: A later retirement date and, when it eventually comes, a retirement with less monthly income than hoped.
If you start saving for your retirement late, it will be difficult to catch up and save what you need during the remainder of your working life.
[share_sc]
That's why, once you're out of debt, you should consider almost immediately looking at your retirement position, and developing a plan that is achievable.
The plan might be the easy part.  The difficult part will be to stick to it, but at least you will have a plan and a way to regularly remind yourself about what you want to have saved.
In that way, your retirement dreams really can come true!
*****
Note from Joan: When Greg contacted me about sharing his "life after debt" idea, I was excited, because retirement is NOT a topic we touch on a whole bunch. Then, when I found out his idea involved setting a series of smaller goals – you know, like Very Next Steps? – I was thrilled!
Just because I'm still in the debt-payoff stage of my financial journey doesn't mean I'm not thinking ahead, and I very much intend to apply the same "one step at a time" philosophies to my savings goals (when the time comes) that I do to attacking debt!
So how do you feel about your retirement savings?
Just right? Too small? "You're crazy, I'm not even close to thinking about that yet?!"
We'd love to hear your stories in the comments!