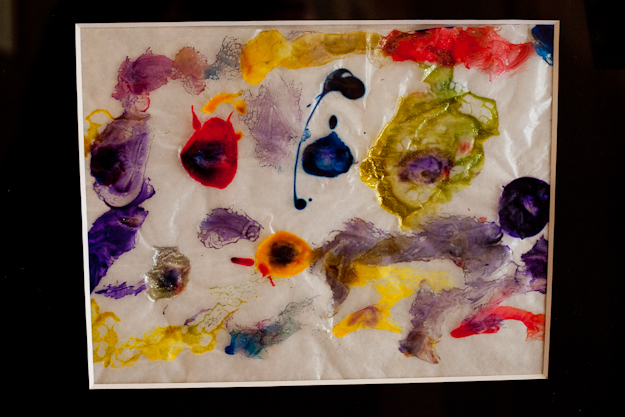 [share_sc]
Note: This is a post from Adam Baker, founder of Man Vs. Debt.
"Daddy, we need to plug my Leeeeap Frog into the puuuuuter."
"Why is that, Milli?"
"I want some more of this…"
"Some more of what?"
"Some more of this stuff. I'm out of it."
"I have no idea what you are talking about, Milli."
"My Leeeeap Frog is sayin' I need to plug it into the puuuuuter to get more."
[At this point I realize what's going on. You see, if you don't have small children – "LeapFrog" is an educational handheld video game system. Or at least that's the goal. Milligan had used up all her "food" in her game – and in order to get more – you have to plug it into you computer and BUY more.]
"Oh Milli, that costs money to buy that stuff. I don't think we'll do that this time."
"But I really want to plug this into the puuuuter and get more!"
"I'm sorry Milli, but we aren't going to spend money on that."
"I have monies!"
"Well, you have a few coins. But I think that costs a couple dollars. I'm not sure you have the much money."
"I could get more money."
"Ugh… I SAID… well… I guess… I guess you could do that. Where are you going to get more money?"
"The bank."
"The bank doesn't just give you money. You have to put money in there and they keep it safe for you."
"YOU could give me more money for my Leeeeap Frog."
"No, we already talked about that. How could YOU get more money?"
"I don't know."
"How do Mommy and Daddy get more money?"
"I don't know."
"Yes, you do. We try to help people. And we have to work really hard to do that. What do you do really well?"
"I paint pictures."
"That's a great idea, Milli. You are great at painting. You could paint pictures and sell them!"
"Sell my paintings?"
"If you paint really pretty pictures, I bet [insert multiple family member names] would buy one of them over Thanksgiving from you. If you saved all your money from that, you could get more food in your LeapFrog."
[Milli thinking for a long moment]
"Milli, how much would you charge for your paintings?"
"5."
"5, what?"
"5 quarters."
"I think that's a fair price. You know what, we have that painting you did on the wall. Remember? I could buy that from you to start. How much would that be?"
[Milli thinks for another 5 seconds or so]
"6 quarters."
"What? You told me 5 just a few seconds ago?"
"No… it's SIX quarters, Daddy."
"Alright, you drive a hard bargain, but I'll give you 6 quarters when we get home. You'll need to save your money in a safe place."
*****
And so, over the next few days, Milligan painted another 5 or 6 small paintings in preparation for Thanksgiving holiday. Sure enough, she had no problem selling out very quickly.
She now has plenty of quarters saved up – but hasn't yet brought up the LeapFrog again. If she does, we'll upload the in-game items for her like promised.
We haven't yet covered that we need to save money and give some of the money. We'll have a bit left over to consider that.
We haven't yet covered how buying digital items may lead to a very short-term high, before buyer's remorse sets in quickly.
We haven't yet talked about how selling to family isn't a good long-term growth strategy.
But at three and a half years old, I figure we have some time.
For now, I think this is a good start.
*****
What are your thoughts on raising entrepreneurial kids?
Is this kind of thing a good or bad influence?
Is it ever "too young" to start encouraging this?
[share_sc]
*****