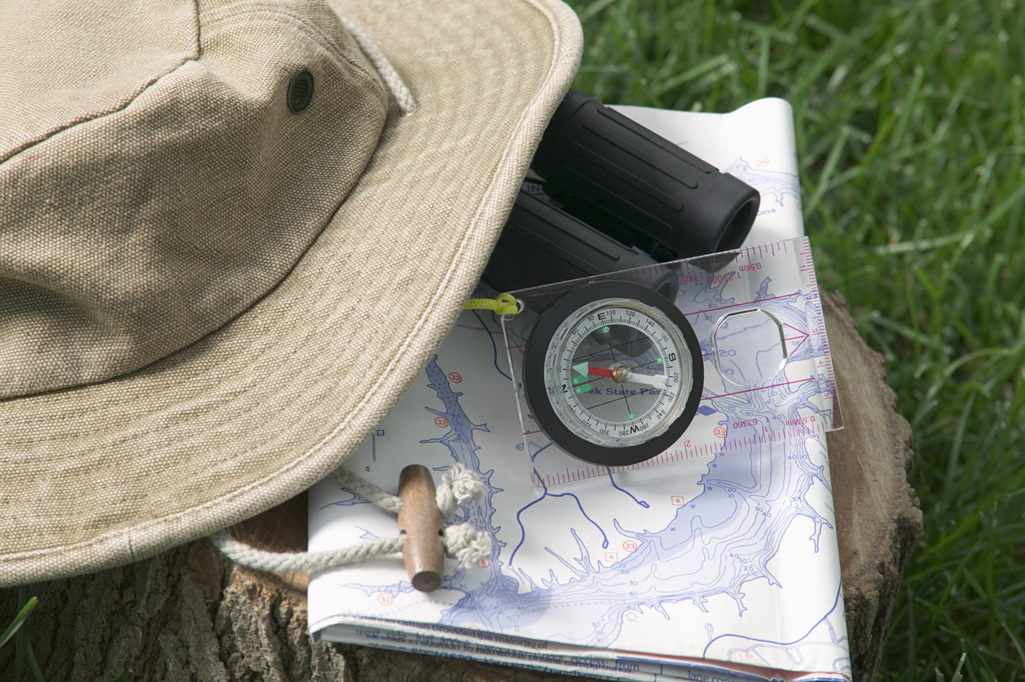 I've recently conducted some undercover reconnaissance on my remaining debt and have decided to share with you what I've found:
Total size of opposition forces (debt): $53,597.95
Average rate of enemy recruitment (interest): 6.09% (or $272 per month)
Breakdown Of Opposition Forces
I'm proud to report that recently we've put a bullet in the head of all our remaining credit cards!  I have a feeling that was the easy part.  What lies ahead is wave upon wave of Student Loan forces to battle…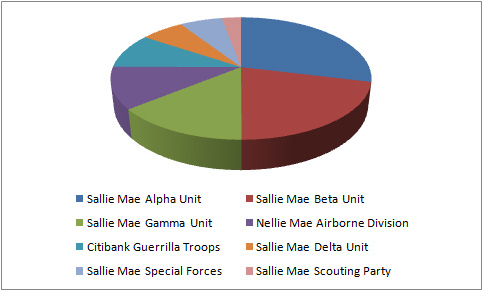 Sallie Mae Alpha Unit –  (size: $15467.54) (recruitment: 5.875%)
Sallie Mae Beta Unit  –  (size: $11,299.97) (recruitment: 6.125%)
Sallie Mae Gamma Unit – (size: $7,590.28) (recruitment: 5.8%)
Nellie Mae Airborne Division – (size: $5,893.90) (recruitment: 7.25%)
Citibank Guerrilla Troops – (size: $4,999.54) (recruitment: 4.37%)
Sallie Mae Delta Unit – (size: $3,445.54) (recruitment: 5.875%)
Sallie Mae Special Forces – (size: $3,365.23) (recruitment: 9.3%)
Sallie Mae Scouting Party – (size: $1,535.95) (recruitment: 4.21%)



Current Battle Plans
First of all, I should make it public that we are moving our Headquarters from Indianapolis, IN to Cairns, QLD Australia in just over two months from now.  Because of this impending move, the intensity of the battles have been far less than what we would have liked over the past couple of months.  On a positive note, we actually got a refund this year on our taxes that, once we receive, will put our war chest (savings) at over $10,000.00 for the first time in our lives!
Our war chest currently has three main purposes.  First, we must be able to continue to fight the monthly battles here at home with U.S. Dollars.  Over half of the surplus will be allocated to making sure we can continue to keep these Student Loan forces at bay for at least one year. Next, a much smaller portion will also stay behind and remain for any emergencies that may pop up while we are abroad.  Lastly, the remaining amount will go to fund the first month or two of remaining relocation expenses.
Don't worry, we plan on having minimalist headquarters while in Australia and upon securing jobs we plan on significantly lowering our minimum war chest levels and using that money to nuke a couple of our smaller enemies.
Our two primary targets are:
Sallie Mae Scouting Party

– This enemy unit represents the last of my own personal Student Loan forces.  Combining that with the fact that it should be an easy, efficient kill brings it to the top of our primary targets.

Sallie Mae Special Forces

– At 9.3% these guys really pack a punch.  It's high time we rid ourselves of these annoying pests.  Luckily, this is also the next easiest enemy (by size) to destroy as well.
Within the next 6 months we would like to be able to eliminate both these primary targets. In order to effectively do that we will need to quickly research job opportunities upon relocating and keep our determination and focus to live a very minimalistic lifestyle.
If it's been awhile you might want to do some Debt-Recon of your own. The process has been seriously motivating.  Feel free to e-mail me and let me know how your own reconnaissance is going and, if you're interested in keeping tabs on our progress here, don't forget to subscribe!
What is your current battle plan against debt?  Do you frequently do your own recon to keep informed?  Join in on the discussion by commenting below!