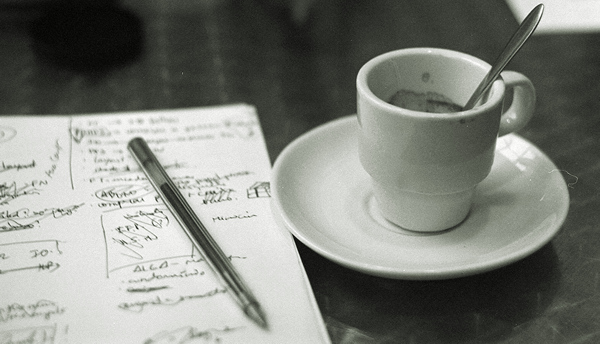 [share_sc]
Note: This is a post from Oli Lewington, our new Man Vs. Debt staff writer! (Yeah!) Read more about Oli.
When I spoke to Courtney and Joan about coming on board as a new writer for Man vs. Debt (after I stopped squealing and jumping around the room like a girl), they thought it might be good if I wrote something that served to introduce myself properly.
My list posts seem to have gone down well in the past, so I figured I'd give you 4 nuggets of info about me.
Why 4? For one, it's because I think too many list posts stick to the tried-and-true 5 or 10. Secondly, I could only really think of 4 things.
So here we go.
1. I'm British.
Specifically British as opposed to considering myself English, as my grandmother hailed from the western edges of Glasgow.
This means that I have a very strange split personality – half of me is an aggressive Scot with an uneven temper, but the other half is too reserved and polite to do anything about it.
It also means you may find idiosyncratic little phrases popping up in my posts that appear to be nonsensical witterings of a crazy British scribbler. But hopefully I'll be able to keep those to a minimum.
Oh, and football is played with a spherical ball…
2. I try to live openly and honestly.
In 2007 I had a double-lung transplant that was charted in my blog and, later, the book that followed. I chose early on to make it clear how tough life on the transplant list was and to be honest about how I felt.
I'm generally a positive person, so I like to feel that I balanced the good and the bad that I saw in each day.
I've tried to carry this through into the rest of my post-transplant life, neither shying away from cold-hard truths nor allowing positive changes and processes to slip by unannounced.
Sometimes this stays just the right side of egotistical self-flagellation or downright arrogance, others not. I'm sure you'll keep me in check should I begin to stray.
3. You vs. Debt changed my life.
Last year, with just about the last few pounds in my account, I signed up to You vs. Debt and it's the single best thing I've ever done in my financial life.
Not only did it help me face up to my debt in a way I never had before, it also allowed me to see that it wasn't an insurmountable obstacle. Everything I had been scared of in tackling my debt, the course helped me deal with, push past and put behind me.
I'm still a ways away from being debt-free, but my finances are under control and I know what money I need to spend, what I can save and how much I can pay off each month. I'm getting there.
If you take no other piece of advice from me from here on out, take this: if you haven't done You vs. Debt yet, sign up the next time it comes around. If you have done , think how much more you could learn second time around (and how much support you could offer in the forums for the newbies!)
4. This is going to be a great adventure!
I've been reading Man vs Debt since Baker was journaling his adventure with Courtney and Milli traveling around the US in an RV and living a life I'd only dreamed of.
I'm not quite there yet, nor do I necessarily know where this journey is taking me (I'm not sure RVs are for me and I know they're definitely not my wife's cup of tea!), but I do know that being part of the Man vs. Debt community has made a huge difference to my life and now that I've been invited to contribute more regularly, I want to take this opportunity to spread my wings and see what falling with style feels like.
[share_sc]
I hope you'll join me on the journey, share your thoughts, let me know what I'm doing right or wrong in my posts and, most of all, connect and share your stories. You can start with my Twitter or Google+.