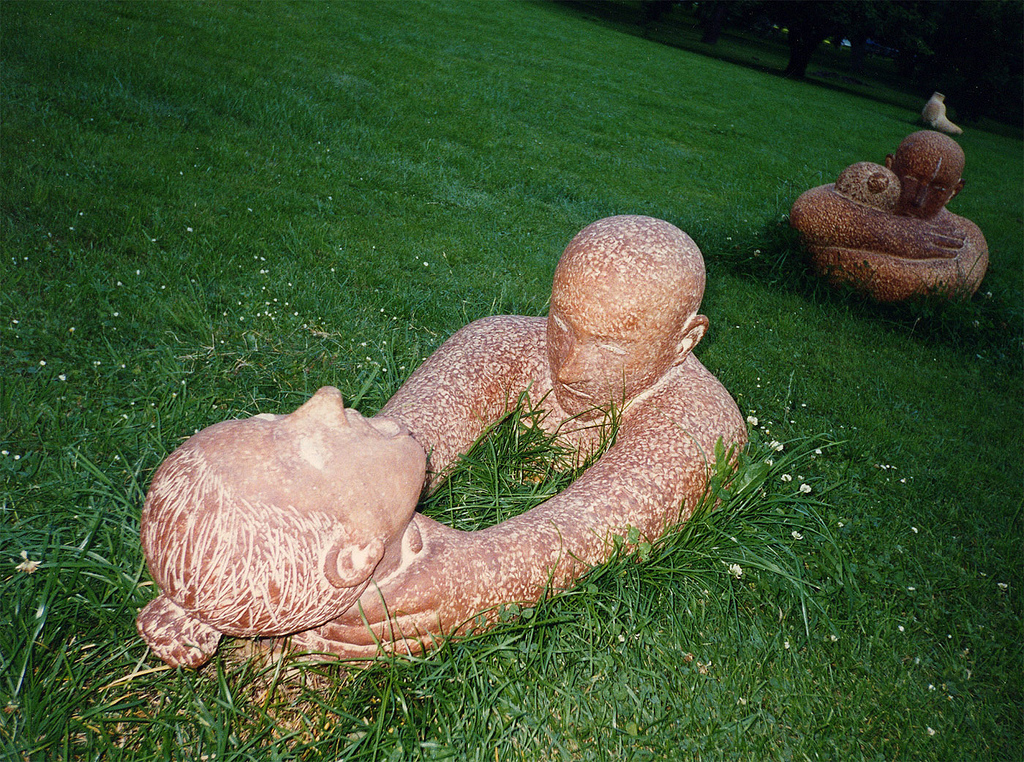 [share_sc]
This week's topic is on "Couple's Finances." Whenever this topic is presented, the discussion usually drifts to the pros and cons of Joint Finances vs. Separate Finances.  There are some pretty intense feelings on both sides, which almost always leads into interesting articles and ensuing comments.  For me…
I just can't wrap my head around 'separate finances'!
Neither my wife, nor I can imagine having separate accounts.  In fact, I would go as far as claiming that I lose a piece of respect for some people when I hear that they have separate finances.  I'm not proud of this.  On an intellectual level, I believe people should do whatever system works for them.  But on a practical level, my stomach turns when I hear or read people talking about this issue.  I'm often annoyed at several of the comments on sites who've tackled this subject in the past.  I just don't get it…
My biggest beefs with separate finances in marriage:
It seems like many couples settle for separate finances because they desire avoiding "tough" conversations up front. In my life, ignoring or avoiding any issue has very rarely led to a positive resolution.  In fact, the majority of times I've neglected an issue it has become far worse, before finally coming back to bite me in the butt.  On the surface it can seem like separating accounts is a way to avoid money fights, however I believe many people use this as an excuse to delay working through the real issues behind the fighting.
His and Hers, rather than Ours. How in the world can people have separate finances and still avoid slipping into his bills, her bills, his debt, her debt, his spending, her retirement?  I find it hard to find how this system promotes unity and communication.  I entered the marriage with more credit card debt and my wife entered it with much more student loan debt.  Once we were married though it was our debt.  Our income is our income.  Our bills are our bills.  Our financial goals are our financial goals.  I love the fact that we have one shared plan and are constantly working together to implement it.
There are many ways to budget "his/her" money, without separating finances. Whether you call it "blow money," "personal spending," or "his and her cash," it is an

essential

part of budgeting.  There's nothing wrong with having money that each spouse can spend on whatever they fancy, but it seems akward to separate your finances just to accomplish this.  I mean, is budgeting this category really that much harder than working out the details of splitting household bills and percentages of income?
I feel like one spouse "paying" another by writing a check or transferring money is degrading. Every time I read someone talk about how they "pay" money to their stay at home spouse every two weeks, I actually want to scream.  When my wife was pregnant she worked part-time in our business and had very little side income for a short amount of time.  After my daughter was born, we sold our business so that I could stay home with her for the first 8-9 months, while my wife went back to work as a teacher.  In either case, I would have felt horrible receiving/giving "pay" to/from my wife.  Our money is our money, period.
I don't want a roommate, I want a spouse. During and directly after college, I lived with multiple roommates.  In each situation we all had separate accounts.  We all talked about how to split each bill and about whom would be responsible.  Once a month, I would pay my portion of the joint bills and spend the rest of my money on whatever I wanted.  Marriage is suppose to be the most intense form of intimacy and trust.  I can't imagine using the same system with my wife as I did with my roommates (as fun as they were).
Separate accounts encourages secret accounts. Obviously, simply having separate finances doesn't mean either party is being dishonest or untrustworthy.  However, it is much easier to hide finances or get into "trouble" with separate finances.  Everyone has their own weaknesses and temptation is always present in one form or another.  Having struggled with addiction before, I've had the best success with systems which help me avoid temptation rather than encourage it.
Both have access in case of an emergency. In the event something were to happen to me, even for a short amount of time, my wife would never have to worry about lack of access to any or all of our resources.  Sure, either one of us could go to the bank tomorrow and withdraw all the money and put it on 18 red.  If you can't trust your spouse enough to have them on all of your accounts, should you really be getting married?
I guess I just can't think of any negatives of joint finances!
There are only two cases where I would even find it convenient to have separate finances:
I wanted to make a major purchase not in our budget, selfishly, without my wife knowing.  Any purchase that would fall into this category is one that I would regret 24 hours later.  Those of you who are regular readers know I'm a huge fan of putting as many obstacles as you can between yourself and habits that can destroy your financial goals.  Having joint accounts is yet another layer of protection to help fight our impulses.
I got divorced. Why anyone would use this as justification for separate finances I'm not sure.  My wife and I do our very best to eliminate the possibility of divorce completely.  Our theory is that if we never allow it to be an option, even for a second, than no matter how intense our problems become we will have no choice but to overcome them together.
Don't get me wrong, we've had the same struggles in our young marriage that everyone works through.  Our first couple years have been full of up and downs.  Luckily, our handling of finances has been a constant source of strength.  We feel as though having every account joint (even business) has brought us closer, increased our communication, and solidified our long-term goals.
I have an immense amount of respect for people who are able to achieve lasting, long-term relationships.  I know for a fact that fantastic, mutually-beneficial marriages built on love, respect, and trust can include separate finances. I would never argue the opposite.  I simply wonder if these relationship might even be further improved with increased financial unity.  Maybe… maybe not.
Either way, I'm always interested in hearing from people who've been successful with separate finances.  I really enjoy intelligent discussions that challenge my current belief systems.  It is for this reason that I'm super excited for this week's Personal Finance Hour (come join me in the chat room).  And as always, I would love to hear your perspective on this issue.
Am I being narrow-minded?  Do you have any information that can help open up my perspective?  What do you choose in your marriage…  joint or separate finances?  Let me know below!