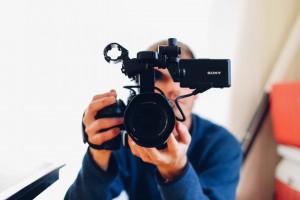 Whether you're scrolling through TikTok between meetings or looking for some tutorial on YouTube, chances are you do it quite often during the day, as it's your part-time job. But how can you monetize your own content?
In this post, we'll discuss the top video platforms and how to organize extra income there.
Sources for Video Creators
Many businesses are including more and more videos in their content strategies. 88% of firms utilize video as a marketing tool, according to Wyzowl's 2022 Video Marketing Statistics. When asked what they would like to learn about a product or service, 73 percent answered they would rather watch a short video, and consumers are twice as likely to share video material with their peers than other sorts.
Here are a few content production websites where you may publish your work (or find a social media content creator to work with).
YouTube
There are over 38 million YouTube channels and over two billion YouTube users globally. Famous YouTubers may make millions of dollars a year, like the American stuntman MrBeast (100 million followers).
But to succeed on YouTube, you don't need to be a video blogger with a Wiki article and millions of followers. In reality, all you really need to join the YouTube Partner Program and begin selling your video are 1,000 subscribers and 4,000 view hours in the previous year.
It is enough to start a video blog about what you like (travel vlog, etc.) Today, screencasts, and gaming streams are also popular on YouTube. In this case, you will need special screen recorder software – a program for recording your computer screen when you create content on it.
The top watched content categories on YouTube include tutorials, games, music, humor, product reviews, beauty advice, ASMR, and a variety of commentary videos.
TikTok
TikTok was among the most downloaded applications in 2020, and 2021, and is still dominating the rankings in 2022. Videos on TikTok, in contrast to those on other platforms, are shown vertically and are just a few seconds long; initially, this restriction was 15 seconds, but it has since been steadily expanded, most recently to 10 minutes.
Utilizing current information by "stitching" or "combining," the software encourages users to follow trends. TikTok's built-in filters and effects make editing videos simple.
The channel boasts a billion active users, a predominantly Generation Z-skewing viewership, and a high-profit margin. Leading creators make more than $10 million a year, including dancer Charlie D'Amelio (141 million followers) and superstar singer Addison Rae (87 million followers).
Instagram
Although Instagram was initially primarily a photo-sharing software, its ability to share videos has significantly increased in recent years. Currently, there are several ways to upload videos to Instagram, including:
Posts. You may upload videos to the main Instagram Feed in lengths of up to 10 min (or 60 min for select verified users).
Stories. After 24 hours, these pictures and short films (up to 15 sec) vanish. In addition, you may link to stories and incorporate polls and quizzes (something you cannot do in the main feed).
Live. Enables you to stream live for up to four hours while getting comments or emojis from your viewers.
Reels. These vertical clips, which may be up to 60 sec long, support borrowing pre-existing music from other producers and have in-app filters and effects.
Vimeo
Despite being created a year before YouTube, Vimeo only has 170 million active users, a far smaller audience. Vimeo, on the other hand, is ad-free and enables higher-quality multimedia content for paying customers. It was created for creators and content producers.
The community is arguably the largest advantage of using Vimeo to submit your material. Unlike YouTube videos, which can receive hateful comments, work produced on Vimeo frequently reaches other artists, who are more likely to offer supportive and constructive criticism. 
Vimeo is a terrific platform for reaching your target audience, regardless of whether you like artistic endeavors (like filmmaking) or are searching for more experienced viewers.
Facebook
Facebook is the most popular social website in the world, with around 3 billion active users each month. Additionally, 70% of US individuals who use the website claim to visit it daily. Despite not being created with the video content in mind, Facebook, like Instagram, allows a number of video-creation tools, including:
Posts. You may share text, links, images, and videos that are up to 240 minutes long in the main Facebook stream, which has been around from the beginning of the service.
Stories. Similar to how Snapchat and Instagram Stories operate. After 24 hours, they vanish after up to 20 seconds.
Watch. Includes original programming (like Netflix or Amazon Prime, but for free), live broadcasts, and works by producers akin to those on YouTube.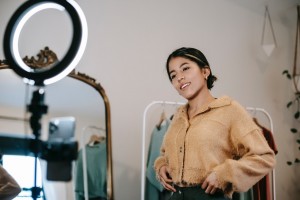 How do video creators make money?
If you have enough subscribers, creating video content can be very profitable. Here are some ways to monetize your work.
Ads
The easiest way to make money from your video content is to run ads. YouTube's official partner program allows bloggers to earn money by displaying Google AdSense ads. In simple terms, YouTube will place ads before and during your video and compensate you for views.
Sponsored content
Many businesses work with content creators that have large, engaged followings by paying them to promote the brands' products in their feeds. If you like to travel and shoot a video about this, you can find a sponsor in this field and earn money traveling.
If you're searching for brand collaborations, a smart way to start is by adding your channel to the influencer marketplace, where both big and small businesses may find you (Intellifluence, Upfluence, Heepsy, etc.)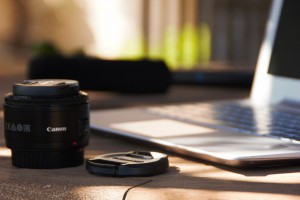 Affiliate marketing
Affiliate marketing is similar to sponsored content in that it enables producers to get payment from businesses by recommending things to their audience. The distinction is that the author will only be compensated for clicks or purchases made through affiliate links by viewers.
Because it doesn't need a personal connection with the company, this option is open to more authors even if it does not guarantee income like sponsored material. One such instance is the Amazon Associates program, which is open to everyone. This is a wonderful place to start if you've never dealt with brands before.
Exclusive content
Direct sales to customers are possible for exclusive video material. The majority of the time, in order to gain an audience, content providers must begin by producing free material. You may place part of your blog posts, podcast sessions, and videos behind a paywall if you've built up a following.
For instance, the parenting site Beleaf In Fatherhood has roughly a million YouTube followers and many of its videos are available for free, but it also provides weekly exclusive content for a monthly Patreon membership thereby earning thanks to fan funding.
Merchandise
Merchandising your viewers may be a terrific way to earn money, from selling T-shirts and coffee mugs with your business logo to creating an entire line of cosmetic items to go with your beauty vlog.
Conclusion
Today, it's easier than ever to find side hustles to earn extra money thanks to the internet. Additional earnings on video are available to everyone and it's never too late to start. 
To get more profit, you can use all of the above methods – together, they provide a good income. Develop, think, be creative, fill the channel with content, and improve the quality of video material. It will not be possible to get rich quick, it will take time to promote. The main thing is to set a goal and confidently go towards it, overcoming obstacles on the way.
Vital Shpakouski

Philologist with higher education, professional translator, former volunteer and teacher, entrepreneur, and salesperson with 13 years of experience. Now I'm a copywriter in Internet marketing, writing about everything that helps businesses grow and develop. In my free time, I create music and songs that no one hears and take photos and videos that no one sees.