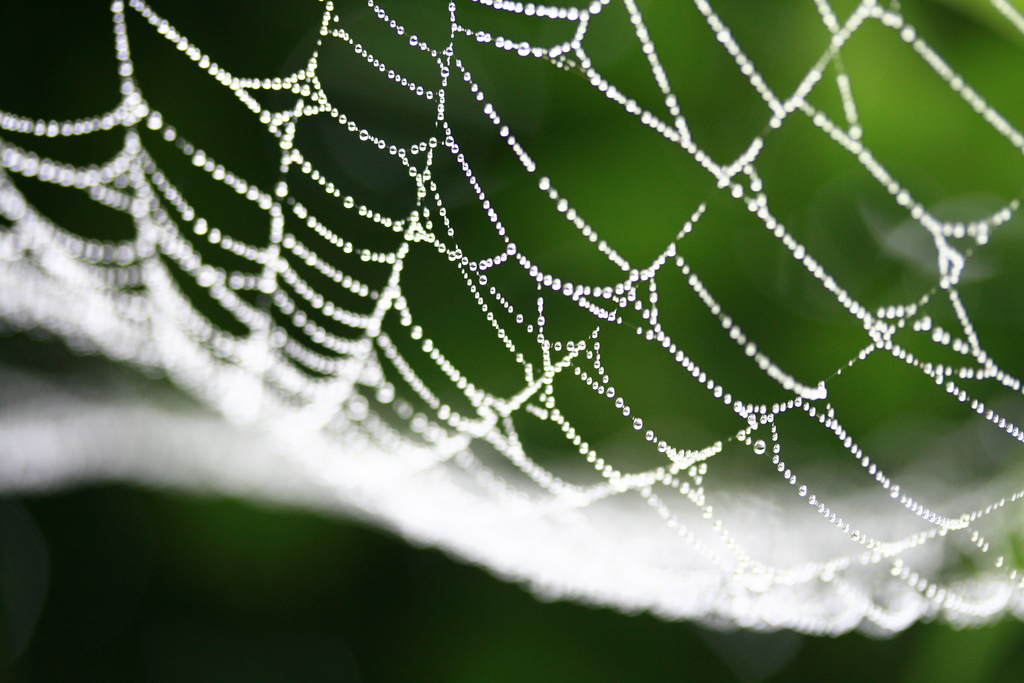 [share_sc]
Early last week, Chris Guillebeau unleashed his newest guide, aptly named The Unconventional Guide to the Social Web.  It's taken me nearly the entire week to get through all the different content (text, audio, and video) that's included in the project.  While I'll dive into some more specific details later on, digesting this content stimulated some interesting reflection on my recent journey into the world of social media.
For me, the ability for content to cause this sort of self-reflection is the number one sign of value.  While reading, listening, and watching, I thought back to how radically my perspective on social media has shifted over these last few months.  I've transformed from non-believer to a card-carrying member of the social revolution.  Viva La Twitter!
Seriously, though, the power of the social web is awe-inspiring.  Absolutely anyone can have a voice. Heck, I have a voice, now.  You do, too, even if you aren't amplifying it as much as you could.  Mass corporate media has relied far too long on pecking orders and chains-of-commands.  And while they still exist in the world of social media, they have a short shelf life.  They are in constant upheaval, shuffling around so frequently that they are nearly impossible to monitor.
We have to possess that spirit of giving.  That's part of the practice.  Not to be all doomsday, but you can't take it with you when you die.  So practice giving it away now.  Touch that place within you that recognizes your connection to all people, everywhere.  Forget followers numbers, forget friend numbers.  Focus on sharing what you have, giving what you can.

– Gwen Bell, Yoga for the Social Web
Blogging & The Birth of Man Vs. Debt

Of course, this blog is a huge part of my social media presence.  When I was first getting started, I didn't consider my blog to be a legitimate part of "social media."  I thought that MySpace and Facebook pretty much filled that definition themselves.
Now, however, I've awaken to the fact that the social web includes any platform the enables you to connect with a like-minded group of people or community.
Social media allows you to preach to the choir…  It allows you to connect with people who are naturally interested in what you have to say.

– Chris Guillebeau, Social Media for Introverts
Early in blogging, I ignored focusing on connecting with other people.  I just was going to plaster up my opinions on a wide-variety of personal finance topics.  I wanted to journal about our journey out of debt and occasionally rant against things I thought were silly.  That was it.
As it turns out, the blog's voice caught on a little faster than I predicted.  As I started to get positive feedback, my vision morphed.  I now demanded that Man Vs. Debt be the premiere place for people looking to get out of debt.  I wanted a huge resources site, chocked-full of all the best strategies and methods for destroying debt.  I wanted my own step-by-step, fool-proof system.
I clearly didn't get it, yet.
Sadly, it took me longer than I'd like to admit that this didn't fit me. It wasn't my personality.  It wasn't even one of my strengths.  I got tired of chasing the latest news and trends.  It wore me down to outline posts on lease-options and CD ladders.  I was trying to fit the mold of what I thought a "personal finance blogger" should look like.
Your blog is your mothership.  What happens on your mothership is completely in your control…  What you do with your mothership is up to you.  Just make sure you have one.

– Gwen Bell, Yoga for the Social Web
More recently, I've finally been able to take this "mothership" concept to heart.  My vision for Man Vs. Debt has morphed once again, but this time it feels warm & tingly (in a good way… like home).
My new vision for MvD is a community.  A community of individuals whom are passionate about taking control of their finances and just as passionate about living their lives deliberately.  That's it.  No huge resource.  I could care less if it's ever called premiere.  I just desire a cool group of people to learn and grow along side of.
Now, I am getting the hang of it.  The social media dots are coming together. To be honest, we already have a community here.  I already feel like I'm sitting at the cool-kids lunch table.  Now comes the fun part… super-sizing exposure while maintaining the "cool" status.  I'm pumped to tackle this together.
Community emerges from a sense of playfulness, from asking questions and experimenting.

– Gwen Bell, Yoga for the Social Web
What The Hell Is A "Tweet"
5 months ago, I had heard of Twitter, but has absolutely no idea what it was.  I didn't see any value, let alone the potential for it to become a fundamental part of my online networking.  After some time, I saw enough of my fellow bloggers using the service to commit some focus to learning it.  The twitter obsession hit me like a ton of bricks. I dove in head first and still haven't surfaced for air.
The first step to learning anything new is to get comfortable with it yourself.  Invest time with the tool and it will serve you well.

– Gwen Bell, Yoga for the Social Web
Twitter was fundamental to my success in getting my foot into the personal finance community.  Even though I was doing everything horribly wrong, Twitter was my number one source for traffic, networking, and exposure in the first two months.  That should tell you something.
I started off using Twitter the way most people do.  I had elaborate conversations back and forth with a small group of people (often taking 3-4 tweets to get in my train of thought).  I promoted my own posts several times a day, making sure to ask daily for help with promotion.  I was focused on me, me, me. I had it all wrong… again.
Luckily, I've always been a big fan of modeling.  I realized that I need to seek out the thought-leaders within my field and model how they were using this tool (and others) successfully.  My relentless search began.  I was the Follow Friday fanboy, going back through all the suggestions and following anyone with anything to do with personal finance.  For a short period of time, I was truly the King of the Twitter Trolls.
Be 100% honest about what you do decide to share, but you don't have to share 100% of your life to be successful.
– Chris Guillebeau, Social Media for Introverts
But it paid off.  I quickly was able to identify the thought-leaders I had been seeking.  I immediately saw a difference in how they used the service.  Sure they would broadcast their posts, but that wasn't their main focus.  Instead they concentrated on providing value.  They shared relative content, insightful quotations and quips, and just enough personal updates to be "real" without being annoying.  It was 90% other people, 10% themselves.
I immediately started to model them. I stopped @ replying to everyone and took any private conversations to direct messages.  Stopped auto-RT'ing every person with more traffic than me and started really looking for relative content to share.  I made sure to share personal updates, but not for 5 hours straight all night on Saturday.  I shifted the focus on to supporting other people and providing value.
It didn't take long for the positive effects of this change to be seen.  In almost no time at all, I  began to be referenced as part of the blogging community.  People were linking, re-tweeting, and offering advice…  I was now being followed by the thought-leaders I had modeled.  Everything started snowballing from there.
You are not your blog.  You aren't your tagline.  You aren't your company.

Think of the social web like phenotypes.  We pair up and match on certain interests we create a red flower.  Later in the day we meet someone with another set of interests, we create a purple flower.

The point is, we're co-creating our realities.  The social web is about planting seeds.

– Gwen Bell, Yoga for the Social Web
"But… But… Isn't

Content

King…?"
Yeah, nothing will trump quality content.  But all the content in the world is worthless unless you can get in front of a passionate audience.
Be yourself.  There really are people out there that are going to be interested in that.

– Chris Guillebeau, Social Media for Introverts
Isn't that the ultimate goal?  It doesn't matter if you are a restaurant looking for customers, a non-profit looking for exposure, or a power-hungry blogger looking for a bigger ego.  Whatever your intentions or cause, the power of social media lies in your ability to connect with a like-minded audience that craves the value that you have to offer.
This is the reason I love The Unconventional Guide to the Social Web so much.  It embraces this theory and provides the motivation and inspiration to help you capture it.  It's not a step-by-step guide to twitter.  It's not going to tell you that you have to tweet exactly every 2.5 hours on a specialized alternating schedule.  It's not going to outline how to set-up wordpress or what dates/times you should post to your blog.  [Despite popular belief, this isn't the information you need to succeed]
Instead, the information in the guide seeks to transform the filter through which you view social media.  It opens up your perspective by showing you what's possible, while at the same time providing direct suggestions to prod you into action.  It plays that balance very well.
It touches on broad topics such as simplicity, overcoming fear, and cultivating happiness.  It tackles tangle areas such as observing online trends, turning online connections into personal connections, and creating "flow" when generating content.
In all, the "guide" contains:
Yoga for the Social Web. A 35-page e-book, which I've quoted above several times.  I expected that e-book to be informative, but what I didn't expect was how interesting it was going to be to read.  Yoga is a perfect backdrop.  Gwen divides the content into short, easily-digestible sections and provides "microactions" throughout to help create action.
A 20+ minute audio recording of Chris Guillebeau. In the audio, Chris details his own journey through social media and how he's been able to create such an impact despite being "shy" and "introverted."  Chris is a role model of mine and is one of the "thought-leaders" I modeled to learn how to provide value on Twitter.
A collection of over 30 social media success stories. For me, this was one of the coolest parts of the whole guide.  It contains short, real-life stories of people who've had success leveraging social media.  It covers small businesses, non-profits, farmers, cats, and even puppet-makers.  I loved reading (and gaining some ideas from) the wide variety of experiences.
A separate FAQ document. Chris tackles some of the most common questions on social media.  Includes how to get more followers, creating true fans, and even how to approach established bloggers.  Includes categorized questions/answers on Privacy, Monetizing, Twitter, and Facebook.  This is a great compliment to the e-book and audio content.
Several audio interviews with other "Thought-Leaders". Gwen interviews Danielle LaPorte (White Hot Truth) and Nelly Yusopova (WebGrris).  They touch on their invidual stories, philosophy, and tips on how social media has enabled them to build successful communities.
A 14-minute video with a small business owner who generates over 60% of his business from Twitter.  Talk about a real-life "social media expert."  This guy is actually walking the walk.
An optional 30-minute, personal "jump-start" consulting session with Gwen Bell.  I just saw an update that said she's been booked for the next two weeks straight!  I guess people have been taking her up on her offer.
Continual future updates. This is one of the biggest reasons I love Chris' unconventional guides.  Not only does he provides a wide variety of text, audio, and video, but he continues to send out content over the course of "at least the next 6 months" as he says.  I know because I'm still getting exclusive content out of the blue from purchasing his earlier guides (travel for example).
You can see why it's taken me a full week to digest all of this.
In the end, I think this product best fits one of two groups of people:
People who have a passion or an idea for a project, but are new to social media. For me, I wasted a ton of time not with the details on setting up a blog or creating an online account, but on my approach to social media in general.  A large portion of my trial-and-error could have been significantly reduced with the focused approach Gwen and Chris discuss.  It has the potential to eliminate some serious headaches.
People (like me) who are already leveraging social media, but need a shot of inspiration and adrenaline. As you can see above, the product sent me into some deep self-reflection.  It helps validate some of the principles I've been slowly adopting, in addition to stimulating several intense brainstorming sessions.  It's got me fired up about the possibilities that exist in my near future.  If you're already creating killer content and just need the means of getting more people in front of it…  you can't go wrong here.
If you fit into one of the two groups above, you can get more information of on The Unconventional Guide to the Social Web's website.
Either way, I'm interested to hear your comments on your own journey with social media.  (commenting on blogs is social media, too, ya know…)  In what way has your perspective on social media changed?  How are you using it to accomplish your goals?  Which platforms, sites, techniques do you find most effective?  Join in by leaving your comment below.
photo by MR+G