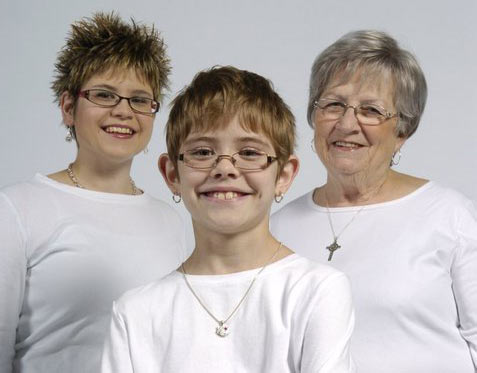 [share_sc]
Note: This is a post from Joan Concilio, Man Vs. Debt community manager. Read more about Joan.
This month has been rough. Oh, not so much financially – in fact, our debt went down again this month by more than $500, which is pretty much our recent average.
Rather, it's been a rough month personally. You might have noticed I've been short on updates. My mother had been feeling unwell and undergoing some tests. While thankfully she's doing a bit better now, it's always tough to deal with the illness of a loved one!
Meanwhile, the largest freelance contract I have kicked into super-high gear, requiring about 60 hours on-site each of the last two weeks. That's a huge financial change for us. The team working on this project is amazing – and I've actually developed some crazy close friendships among the group – but I'm eating lunches out, grabbing takeout for dinner and generally doing different things than I might with my money.
And combined with that, it's incredibly hard to find time to spend with my daughter and husband, who are both busy with activities and projects of their own!
All of this together has made me realize (or rather, reaffirmed) what's most important to me. I'm not getting out of debt to get out of debt, or because it's bad to be in debt, or … whatever.
I'm getting out of debt for PEOPLE. I'm getting out of debt to allow myself the freedom and flexibility to truly put my family first. I'm getting out of debt to give my husband career options.
And you know what? I could have spent my money differently these past few weeks. I could've skipped the ice cream I brought home as a treat a few nights. I could've skipped the team lunches.  I might have decided not to take Sarah out with friends to the local fair. (We had an amazing night… and I rode a mechanical bull. That was something!)
Money doesn't buy happiness. But sometimes, money buys things that make people you care about happy. And that's cool too. (Moderation, right?!)
A quick look at the finances
Our total debt went down $529.81 this month, to $55,577.66. That's down a total of $34,109.57, making us 38.03% debt-free! We're slowly approaching 40%, and it feels great.
We didn't hit any of our Very Next Steps this month, but we're still trucking! You can see those steps  listed in detail on my Joan's Finances page. 
Now what?
I don't expect things to slow down much in my life before my next update. I expect it'll be much like this one – short on time, steady on progress.
But I'm keeping an eye on what's most important. I'm not letting the events overshadow the people, and I'm working hard to make the best financial decisions for the situation (whether they're the "perfect" decisions or not!)
[share_sc]
I can't tell you how much I appreciate the Man Vs. Debt community for sticking with me through all these updates. The progress each month might not be earth-shattering, but it's been life-changing already for us.
I appreciate you!