Office waste can cost a small business up to £384 a year for waste disposal according to research. Not only does this result in a larger carbon footprint, it also means larger utility bills and health risks.
Reducing your company's carbon footprint can be as easy as switching energy providers, find out more at https://www.utilitybidder.co.uk/business-gas/, but beyond that here are a eco friendly alternatives for a more environmentally friendly office.
Start with a more successful recycling program
The easiest way to start introducing eco friendly office practices is to start recycling. You can purchase a separate recycling bin for each material such as paper, glass and plastic. Good recycling habits lead to less paper waste and a cleaner office environment.
Get competitive
Monthly green challenges are a fun way to encourage employees to follow recycling rules. Try competing with other companies in your office building for eco friendly bragging rights. To avoid overflowing recycling bins, appoint a sustainability team to take charge of your recycling efforts.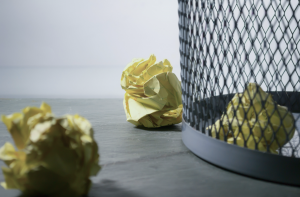 How energy efficient is your office
The initial cost of switching to more energy efficient appliances is a particularly great solution as the investment quickly pays. Energy efficiency is a common practice in green offices. Your energy consumption has a significant environmental impact and you can quickly progress to having a more sustainable office when you reduce power consumption.
One way to save energy automatically is to switch to motion activated lights in spaces that are not always in use such as conference rooms.
Let the sun do the work
Make sure your central office space has lots of natural light to negate the need for artificial light. For the lights that are necessary, switch to compact fluorescent bulbs as an environmentally friendly alternative.
Led lights and smart power strips are a great option for corridors and hallways that don't need bright light. Lastly, try use renewable energy sources where possible like solar panels.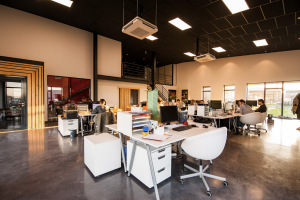 Switch up traditional office staples
Making a change to green office supplies is an easy way to be more eco-friendly. Make sure most of the office supplies ordered are eco friendly products.
Switch out bleach for green cleaning supplies. Use a drying cloth rather than paper towels and order a smart water cooler next time you order new office furniture.
Coffee addicts listen up
Become a sustainable employee by ditching your disposable paper coffee cup in favour of a reusable cup. Encourage your staff to be a more sustainable employee by including coffee gift cards in your office's beverage budget for anyone using a reusable cup.
Don't forget an important office staple, the desk plant. Plants produce oxygen which helps to improve indoor air quality.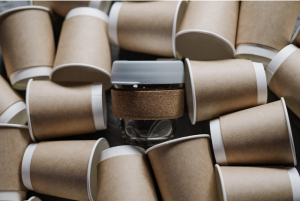 Start a lift club
One of the biggest contributions to your carbon footprint is transport. If every employee is driving their own car to work, that is a contribution of 4.6 metric tons of carbon dioxide per year according to research. A lift club can help reduce this dramatically and it will provide an opportunity to bond with your fellow employees.
Cycling to work is another great option. Not only does this reduce your greenhouse gas emissions but it's good exercise too! Just remember to practice good road safety.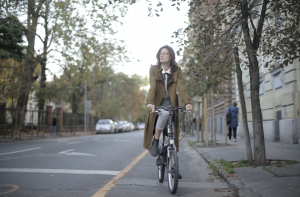 Change your filing system
Printers are office relics. Gone are the days where documents need to be printed and filed in physical binders.
Find good cloud storage services to take care of storing your documents. Not only will you save on electricity and ink costs by retiring your printer to standby power, you will save trees by cutting down your paper consumption.
Bring your own lunch to work
Food waste is one of the biggest contributors to office waste. How often do your leftovers go to waste in favour of buying lunch in disposable containers? Pack a lunch and save money while reducing waste. You will find that you are able to shave off some weight by packing a healthy lunch too!
Often the options available to us close to the office are greasy, refined carbs with little nutritional value. A healthy lunch will improve your concentration, energy levels and overall mood. And you will notice your trousers fitting you better in no time as an added bonus.
Do your part for a happy earth
No matter where you work, in an office or from home, do your part to be friendly to the earth. Review your energy supplier and save money and waste by finding the right provider for you today.