[share_sc]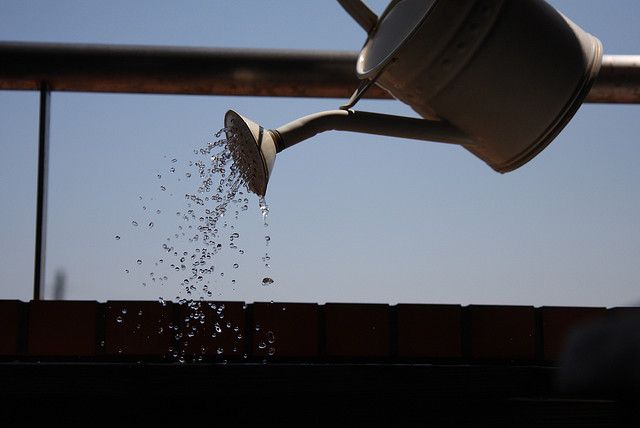 Each month, as part of an ongoing transparency project, I share the income, expenses, and master plans of my pursuit to earn a living online. This includes many of the expenses related to our RV lifestyle.
Personal finance should not be a taboo subject in our society. The more light we can shed – and the more examples we can share – the better off we are!
First, let's look back at February (by the numbers):
February's Business Income/Expenses…
Unautomate Revenue (off the market):  $272.00
Sell Your Crap Revenue:  $1074.00
Total Guides Sold (all versions):  22
Shut Up & Hustle Revenue:  $225.00
Additional Income:  $2154.50
Direct Expenses:  -$3145.00
Food & Drink: -$521.79
Virtual Assistant:  -$482.50
You Vs. Debt Filming:  -$450.00
Wishlist Plugin: -$297.00
Affiliate Payments:  -$229.77
Website tech work: -$240.00
Cell Phone: -$175.59
eSellerate Cart: -$99.00
Products/Research:  -$96.25
Domain Renewals: -$88.72
Team Member Gifts: -$75.30
You Vs. Debt Clothes: -$73.77
Paypal Fees: -$65.31
Aweber:  -$49.00
Virgin Mobile: -$40.00
Wufoo: -$29.95
Travel Hacking Cartel: -$25.00
Bank Fee: -$25.00
iStock Photo: -$18.50
Cab Ride: -$15.00
E-junkie:  -$10.00
MailChimp:  -$10.00
DropBox:  -$9.99
Paid Internet: -$9.89
Domain Name: -$7.67
Net (Income – Expenses):  $580.50
Over the last 12 months of monetization, this brings the average to: ~$5500/month.
As you can see from the "net" and the numbers above – this month was about investing back into the machine. I spent thousands of dollars this month on building a team and investing in the next big project.
I've also invested my "time" and "energy" by manually choosing to cut off several income streams. The consulting and freelance writing trickled in from money that was owed (I took on no new clients or writing gigs).
At the beginning of the month, I had a team of four people converge on a single location to help strategize, film, and plan. I took care of meals, travel, etc… which inflated my expenses, but which I predict I'll look back on and realize was the smartest money I've ever spent.
As most of you know, up until the last several weeks it's been me (and only me) keeping the ship afloat. It's scary to bring new people (and the expense) into the equation – but I know it's right.
We'll all make mistakes, but in the end – it's going to rock. I feel it.
You Vs. Debt…
All of this extra time and investment is being poured into creating "You Vs. Debt" – the single most amazing premium resource on fighting back against debt.
Most of March will be spent organizing, writing, designing, compiling, and tweaking the course framework. This is no eBook launch – let's put it that way. We want an environment that really pushes people to make the necessary shifts required.

Debt is emotional. It's silly to pretend it isn't. Environment, presentation, motivation, community… this stuff matters when you are digging yourself out of debt. I'm not going to leave any stone unturned.
In fact, I've just got the first rough edit back from the video we shot in February. It's not polished enough to be public yet, but if you want to see a "sneak peak" of what one of these videos will look like, sign-up below and I'll email you a link when I get it uploaded:
The Tour Rolls On…
Last, but not least (in terms of business updates) – our tour is not slowing down.
We'll finish up this week in Florida, hopefully getting to spend some time with my brother and his fiance. Early next week our friend Norcross will hop in and we'll all ride towards Austin, TX.
We'll make small stops in New Orleans and Houston, but will make a strong pace to hit Austin in the middle of next week for the infamous SxSw conference.
If you are going to SxSw, mark the morning of March 14th on your calendar. I'm still waiting for 100% confirmation, but it looks like we'll be having a morning meetup at a coffee shop – complete with RV tours, great conversation, and all the proceeds going to charity: water.
Whoo-hoo!  I'll be sharing the exact details on Twitter and Facebook when they happen – but if you're in the Austin area for SxSw stay tuned!
After Austin, we'll be heading toward Phoenix via way of the Grand Canyon (with several stops along the way). We'll likely finish out the month in that area somewhere. 🙂
If you'd like to meet us, fill out this quick form so we know where you are!
Speaking of touring…
RV Expenses/Lifestyle Cost…
Aside from the business, here's a glimpse at the expenses related to our RV lifestyle (for February).
Note: Courtney and I use Adaptu.com to pull in our debit card spending and automatically separate the "RV Expenses" into our manual categories below.
Gas: $1289.39 (+137%)
As expected, our gas expense took off as we did. We covered a lot of ground in the first 3 weeks of February – and I expect that this will be a more average number in the months ahead.  Yikes!
Remember, we make an active choice to be mobile. If we wanted to spend several month in a location – we could seriously slash this down.
Campground Fees: $156.69 (-76%)
Also, as predicted, our campground fees shrank when we made it to a much warmer climate. We've ditched our $35 and $45-per-night winter campground in the Northeast for $10, $15, and $20 campgrounds here in the South.
We've also spent the last week with a friend here in Tampa – again lowering our costs.
Hotel/Hostel/Lodging: $268 (-23%)
At the very beginning of the month we stayed several nights at a AirBnB house while the RV wrapping was being finished. Since we've got the RV wrapped – we've yet to stay anywhere else. I'm planning for this number to be extremely low the rest of the trip.  🙂
Propane: $73.90 (-60%)
Another benefit of spending most of the month in warmer weather… no furnace running!  🙂
I expect that this will continue to drop even further, helping offset the other fuel costs (gas).
Tolls/Parking: $5.60 (-90%)
We only hit one little 'ole toll road (here in Tampa) and had one small parking fee in Washington, D.C. Whoo-hoo!
Repairs: $358.59 (+23%)
We had two mechanical problems in the month of February – the first being that the circuit board that controls the RV turn signals, windshield wipers, etc… burnt out (well, first it shorted – then it burnt out).
It only took one time of driving 20 m.p.h. in the mountains of Tennessee without wipers in the snow to realize that this was going to be a top priority.
In addition, the driver's side window in our Jeep fell into the door when Courtney tried to roll it down. We paid someone to take it apart and look at it – we eventually got it to stay up – but decided not to spend the additional $125+ to fix it right now!
The last three weeks of the month were uneventful – and we're hoping for a month or two without minor repair costs (although, we are prepared to pay more).  🙂
*****
Overall, I'm not too disappointed in our RV expenses this month. Most of the categories went as we anticipated (the point of trying to budget) – and the majority of them did trend downward.
Time will tell whether we've adjusted our planning appropriately, but we feel ever-more-confident as we continue the journey.  🙂
The best is yet to come…
I told you there was a lot of transition coming – and I wasn't joking.
As always, I'm willing to tackle any questions you may have in the comments below.
I'm excited to have you along for the ride – and to have a community where I can share so openly.
Xoxoxo,
-Baker
[share_sc]