[share_sc]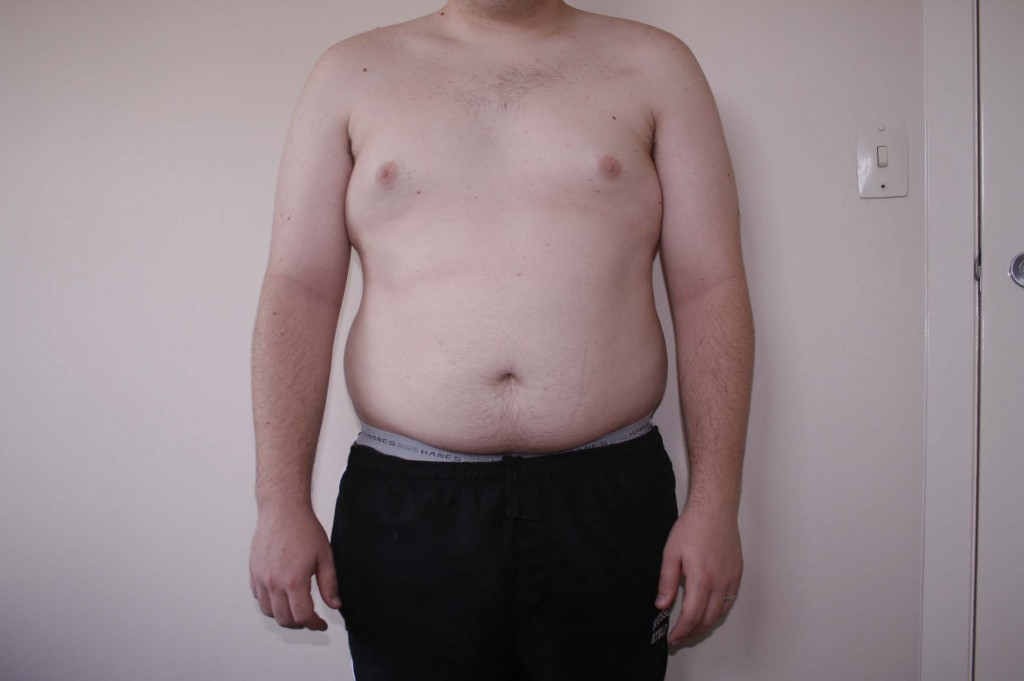 Which would you rather?…  How about both? *raises hand*
Yes, I know it depends on how fat and how much in debt.  Stop being so damn analytical.  Just think about this question macro-style if you have to.
We all know there are direct expenses to being fat:
Life Insurance
Health Insurance
Cost of health care related items
Food (most of the time)
Lot's a misc. crap like clothes, traveling, etc…
But that doesn't even cover the most costly detriment of all:  lack of confidence.
To most of you, I probably seem fairly confident.  I'm not embarrassed of my lifestyle or my choices.  I'm confident enough in my finances and possessions to share them publicly.  And, by now, you certainly know I'm not afraid to give you my honest opinion on things.
But, I'm terribly self-conscious about my fat. I've been able to ignore the long-term (and more important) effects of being fat for years.  But now it's starting to get in the way of crap going on right now in my life.
I lead a fairly active lifestyle in terms of mobility and travel.  Even so, we'd actually like to increase this.  I'd like to do more hiking, camping, rock climbing, surfing, scuba diving, and other kick-ass stuff.  While I can do most of this stuff, it's way less fun when your fat.  Ultimately, I like to dominate stuff.  If I'm going to do it and want to f'ing do it.  For this to happen, I have to get in better shape.
If I'm being honest, my success with this blog is a strong motivator, too.  I've realized that I really, really love this stuff.  I'd love to do some killer videos, meet up with people at conferences, or even do some speaking or live presentations.  And being fat, makes me nervous. It distract me and it's probably the main reason I haven't done more video here.
Would I love to sit here and tell you that I'm motivated by the important crap like living longer, feeling better, and avoiding obesity-related medical issues?  Yeah, that would be neat.  But it would also be a lie.
Truth is, I'm pissed because this has gotten in the immediate way of a lifestyle I'm trying to lead and a business I'm trying to build.  Either way, it's over.  I've flipped the switch.  I'm going to win.
I'm asking for your help.
I've recently launched Man Vs. Fat using the blogging platform Posterous.  The principle is very simple.  I'm taking a picture of every piece of food and non-water beverage I consume.  Every one, no exceptions.
I'll also briefly mention my work-out if any and different techniques I'm trying.  This will be lean and simple (hey, that's what I'm going for).  Just a few sentences of text and one slideshow a day of what I consume.  It takes like 5 minutes to e-mail Posterous, which helps because I wanted to ensure I had NO excuses.
And, yes, I intentionally picked the worst picture I had to put up.  I'm motivated just to hopefully get another leaner picture up asap.
I've posted a video that I filmed just a few hours ago (at 1 a.m. here) when I made the split-second decision to share this with you today.  The video explains a little about what I'm asking from you and my goals for the project.  I shot it in one-take just a couple hours ago!  Yikes!
Which would YOU rather?
I've sounded off on my insecurities and what I think of this issue.  I can't really give a straight answer, because I'm both!  However, I want to hear your honest opinion.  I can kind of see a case for both sides.
[share_sc]
Would you rather be fat or in debt? Let everyone know below!