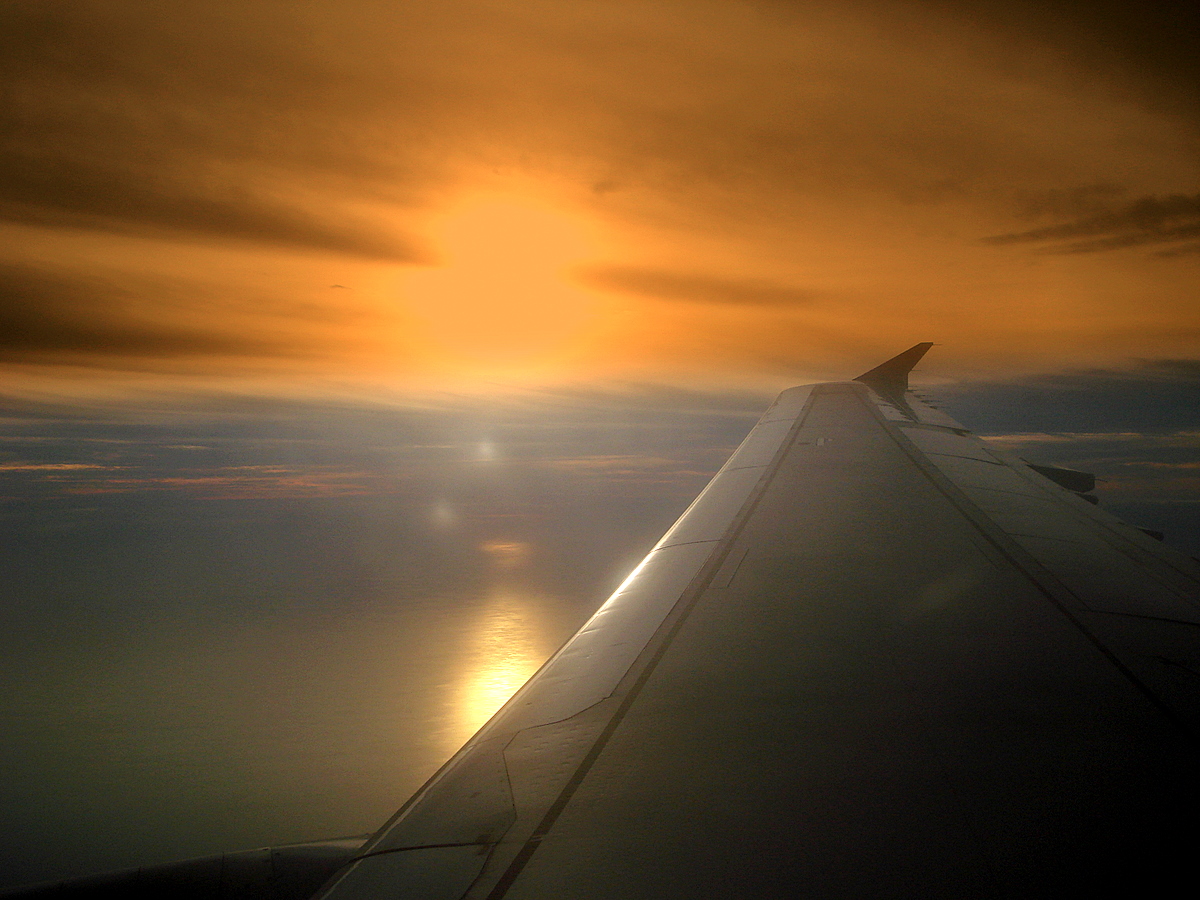 [share_sc]
This week's topic is about saving money while traveling.  I'm super excited, to say the least.  As you may know, I love traveling, but have limited opportunity given that we have 4 little ones at home. That said, I also love saving money while traveling, so this is an ode to saving money while traveling.
Things to know about our specific situation:
Some of these may or may not be different for your own travels.  Luckily, many of the strategies we've been trying to utilize in our own adventure can scale to trips of any length.
We are treating our trip as though it may be a permanent move. Of course, we are going to treat some thing differently than if we were leaving for a weekend getaway.  Regardless, most of the methods we are trying to utilize are scalable to any length of trip.
We've been planning our trip for well over a year. This gives us several advantages over other "getaways" that we've planned days before leaving.  In general, if you can plan ahead and you can exchange your time to save some additional money.  At this point in our lives, we are very willing to spend extra time researching in order to save a few bucks here and there.
We are traveling with a 1 year old. This automatically increases our need for preparation, our need for stability, and the impact on our pocketbook.  However, we've been inspired by stories of much larger families frugally traveling for extremely long periods of time.  If others can take 3, 4, and 5 kids along, we should be able to survive with 1 baby girl!
How we are saving money (and plan to save money) on our trip!
Deals On Airfare: With a lot of time to plan, we started studying the price of flights almost a year in advance.  Australia is a long way away, and we saw round-trip flights ranging from $425-$2000 depending on when, where, and what you flew on.  Every couple weeks throughout the summer we rechecked prices to see if there were any specials available.  Eventually, we got an e-mail from Qantas advertising a special they were selling for the release of a brand new type of plane, which was going to be unleashed just at the time we wanted to travel.  When all was said and done, we were able to get 2.5 round-trip fares for right at $2000 (all taxes, fees, insurance, bags, etc…), but we had to buy before the end of October.  At the time, this was around 60%-70% of the best deals we were able to find on a regular basis, so we decided to pull the trigger.  Recently, the continued global recession has brought the average prices down a bit.  Tonight, I was able to find several "specials" where we could pay $2300-$2400 for everything, which makes our deal a little less amazing.  There's no way to predict the future though.  With airfare, I've always heard to either buy really early or at the very last second.
Public Transportation: For Australia, we plan on purchasing bikes once we arrive and familiarizing ourselves with the public transportation.  Buying and registering a car, especially in a foreign country, can be a very time intensive and expensive endeavor.  Even on our honeymoon, my wife and I forewent renting a car and instead utilized different modes of public transportation.  Actually, some of the most memorable times were spent at random bus, train, and rail stations.  Plotting our course and getting to know the best way was like a mini-adventure.  Of course, this will be location dependent, but don't automatically head to the rental car booth.  Considering all of our options saved us money and really enriched our experiences.
Packing Light: Our rule of thumb when traveling before our daughter was born was to only take carry-on bags.  I can't stress enough how big a difference this made in how we traveled.  Not only do you avoid sneaky baggage fees on airlines, but taking less helps with the first two bullets.  For example, it's easier to take public transportation, and it saves you time/stress at the airport (they can't lose a bag that's in your hands)!  For Australia, we have been aggressively eliminating our possessions.  We hope to be able to fit everything into two backpacks.  Courtney's has one with a really cool baby seat packs, and mine is an over-sized camping pack.  I've heard some travel "experts" tell you to pull out everything you want to take the day before and then take half of that.  Sounds like good advice to me!
Frugal Accommodation: Since I have a background in real estate rentals, I've been passionately monitoring the local real estate situation in Cairns for many months.  With the wealth of information avaiable on the internet and programs like Google Maps, I feel fairly comfortable with the city even though I've never been there.  For the first few days, we are connecting with some potential hosts on sites like CouchSurfing and GlobalFreeloaders.  If we are able to line up a dependable host, this will give us a couple free days to explore the rental market in person and secure a very cheap, furnished 2-bedroom apartment. If your trip is a shorter one and you love connecting with new people check out the two sites listed above. In addition, you can tap into hostels, motels, modern rentals such as these apartments for rent in Macon, and we've even heard of people contacting local churches, which sometimes rent out extra rooms very cheaply.
Skype Vs. Cell Phone: We made the decision several months ago that we would use Skype instead of trying to get new cell phones or use phone cards, at least initially.  With Skype, you can get incredibly cheap unlimited calling plans to and from most countries in the world.  We were able to secure a local U.S. number for a couple dollars a month and set-up a voicemail, as well.  This will allow people to call and leave us messages even when we are without internet.  I believe our unlimited AUS plan is currently $9.95 a month.  We've also researched long-range walky-talkies for communicating with each other on errands, but haven't bought anything yet.  Another service that I'm eagerly watching is Google Voice.  It's not officially released yet, but looks extremely promising for those looking to save money while traveling.
Kid's Habits: For those people traveling with kids, establishing a few early habits is essential for maximizing the child's comfort.  The more comfortable a child is, the less stressful traveling becomes.  The less stressful traveling is, the less it ends up costing.  Since Milligan was a few months old she's been sleeping in a "pack-n-play."  She sleeps there each night, at Grandma's, at the sitters, everywhere.  While this might be weird to some, she absolutely loves it.  This will allow us to be mobile, but still let her sleep in her usual surroundings.  It may seem like a small difference, but when you are dealing with a 12 month old, you will take all the small victories you can get.
Exchange Rates: While I'd never advocate trying to time any market, your money can go a lot further in some countries than in others.  If you were making a choice between traveling to France or Japan in the next few months, it wouldn't be unreasonable to look at the exchange rate of each currency. In our situation, we struck lucky. Within the last year the AUS dollar has dropped significantly in value, from nearly a 1:1 ratio to now every $1 USD gets about $1.40 AUS.  In our case, we'd be going either way, but we certainly aren't complaining about our newfound buying power!
Sponsored Visa: Because of a mistake in researching visas (read below), we have switched our current strategy.  Rather than pay a sum of money up front to establish a permanent visa, we have decided to attempt to get an employer-sponsored visa.  This would mean that we would need to line up employment before achieving permanent residency.  In the event that we can't line up employment, well…  to be honest we wouldn't be staying in Australia past a couple months anyway.  In addition, with my wife being a teacher, it's not completely impossible that a school district might pay for her visa process.  If you are traveling for an extended amount of time, be sure to check out all of your potential visa options.
Mistakes we've made that could end up costing us more!
Right now, there are only a few mistakes that are obvious to us.  I'm sure this list will explode once we actually end up arriving in Australia.  Hindsight is always 20/20!
Arriving In Peak Season: Unfortunately, June is the beginning of the peak tourism season for north-eastern Australia.  In the off-season, temperatures are much hotter, weather is very unpredictable (cyclones), and beaches fill up with tiny stinging jellyfish.  Let's just say that it's a little cheaper to travel in the off-season.  However, this is really the only time that works well for us.  Be sure to research your destination enough to know which type of economic "season" you are coming into.  Even if you can't save money by traveling the "off" season, at least you will be informed enough to budget more for your trip!
Purchasing In Season: For our trip we are just now researching backpacking backpacks.  See anything wrong with this picture?  We've been planning the trip for over a year and even purchased our plane tickets back in October.  Late fall or even right after Christmas would have been a much better time to buy camping-type gear.  Don't make the same mistake we did!  If you know your plans ahead of time, be sure to buy things like outdoor gear, swim suits, and even winter coats in the appropriate off-season.
Bad Visa Research: Initially it was our plan to get "Working-Holiday" visas.  These would allow us to work and travel for up to one-year.  If we enjoyed the area, it would be much easier to transition onto a permanent visa and/or to get an employment sponsor having worked for a year.  In our haste, though, we overlooked that you aren't allowed to bring dependents on this visa.  While I contemplated leaving Milli behind (just kidding), we had waited too long to apply for any other types of visas.   We have tried to make the best of it (read Sponsored Visas above), however we backed ourselves into a corner that could end up costing us more money in the long-run.  Thoroughly check all visa options available to you and if you have any doubts contact a professional migrations agent.  We wish we would have!
Selling Potential Essentials: This is the counter-part to packing too lightly.  We know that if we choose to hunker down in one location there might be several purchases that we will have to re-buy.  However, the important part is that we aren't sure we will be hunkering down at all.  For us, we gain a lot more benefit up front from selling most of our possessions and traveling very minimally.  In some long-term outcomes, we've conceded that this could cost us more over time.  It probably isn't a huge deal if you aren't traveling for an extended amount of time.  Sure, you might have to buy a toothbrush or shaving cream at your destination, but your overall expenses will be minimal.  If you are desiring travel for an extended time, you will have to try to find a balance between the benefits of traveling lightly and the drawbacks of potentially selling (or not bringing) some essentials.
How we feel overall?
Overall, I'm really proud of how we've planned the trip.  Early planning has saved us some money, but the far majority of saved money will come from lifestyle adjustments.  Not having a car, renting very cheap, packing super-light, and giving up cell phones are all lifestyle sacrifices to save money.  Although you can't put a price on flexibility, it is obviously something that is very important to us, as well.  Some think you have to spend more money to obtain more flexibility.  For us, we've found just the opposite to be true.
I'm excited for this week's show and hope you'll come join all of us in the chat room.  With the variety of people that turn out for the show, I'm sure there will be a good amount of specific information on which individual websites are better than others.  Courtney and I love traveling and are always excited to hear about other experiences!
How do you save money while traveling?  Do you have any tips or suggestions for our journey?  Have you traveled for an extended amount of time (or thought about it)?  I'd love to hear from you!  You can enhance this topic by commenting below!