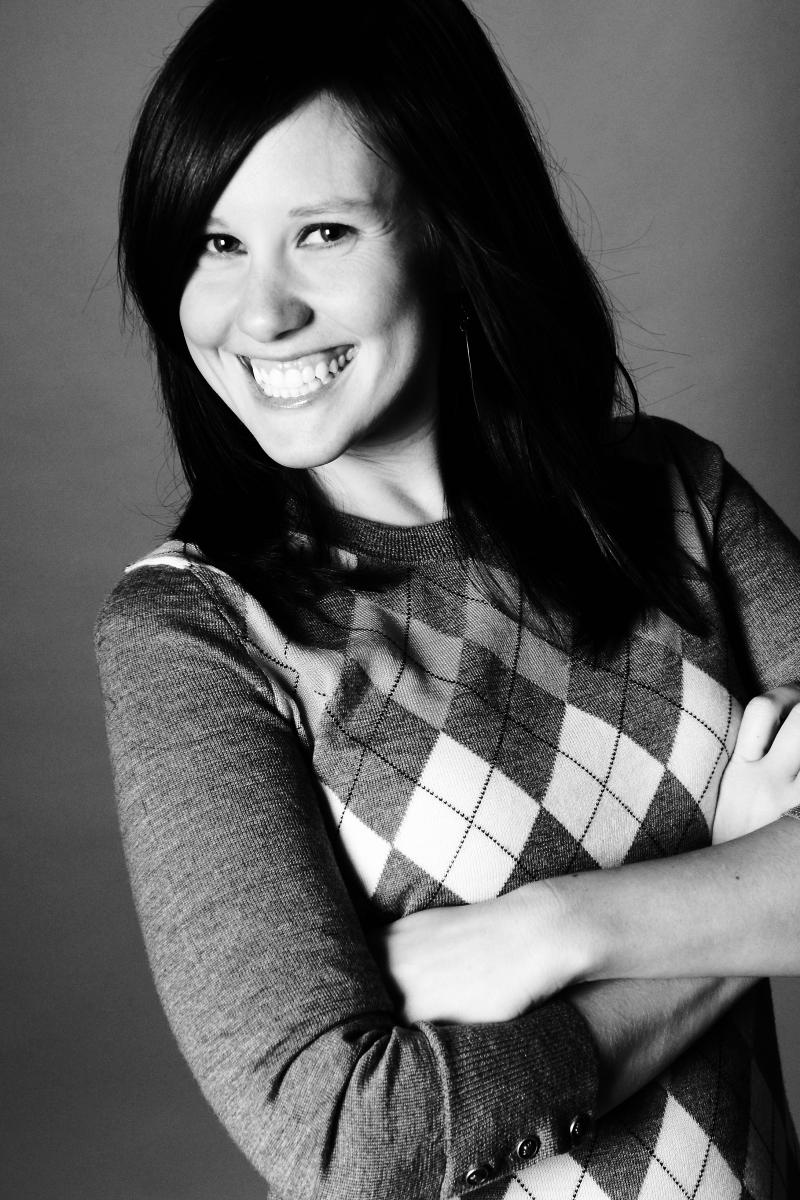 [share_sc]
Today, I'll be joined by Man Vs. Debt reader, Rachel Porter.  After several e-mail communications, Rachel revealed that she is a Dave Ramsey Certified Counselor.  I believe it is now referred to as the ELP program, and one of those roles is the financial coach.  I was immediately intrigued, as I had even considered this route for a brief moment.  Ramsey's training program has received it's share of both criticism and praise, so I was interested to hear some specifics from someone who had decided to attend, completed the program, and has since built a successful practice around the concepts.
Let me be very clear.  This is not a paid post, nor is it an endorsement in any way.  I approached Rachel (not the other way around), because I was overwhelmed with curiosity about her experience with the program..
With all that junk out of the way, let's get on with it…
Before we get started, can you tell me a little about your financial upbringing and story?
If you aren't familiar, Dave Ramsey is a personal finance guru. Dave Ramsey covers home warranties to bankruptcy. He has a financial coaching program that you may see ads on Facebook.
My financial upbringing was pretty simple. I remember being told I needed to save and not use credit cards. Other than that, finances weren't talked about much in my house. I stayed away from credit cards in college (luckily) mainly because I had this fear if my dad found out I had one, I thought he would be kill me. I had no clue how to really save for things and look to the future. In school I never thought about buying a home someday, or a car, or starting a family. It didn't occur me to be thinking so "long-term."
When were you first exposed to Dave Ramsey?
I was introduced to Dave Ramsey the summer of 2004, while living and working in Nashville on a summer internship. I found his radio show, and read Financial Peace that summer. It really rocked my world and way of thinking about money.
Fast-forward a couple of years. I'm back in Kansas City and it's Winter 2005.  I'm sitting with my fiancé, Landon, in church, and they announced hosting Dave's Financial Peace University (FPU.) I got so excited and we immediately enrolled. This 13-week course set an amazing foundation in place for handling finances in our marriage. During our 13 weeks, we learned so much about ourselves, our money and how to handle it.
After the class I learned I loved coming alongside others and encouraging and challenging them in their journey to finance peace. I went through training in 2007, so be one of Dave's Certified Counselors. Now, I totally own and operate my own coaching business, with Dave's endorsement. I'm still passionate about coming alongside others (now I'm even more equipped!) who are ready to thrive with their finances and career. The career topic is for a separate occasion though.  Learning how to handle money and live on a plan has been so pivotal in Landon and I's marriage, that I want to share what we've learned with the world!
Ramsey has received some criticism over the price tag on the training program (currently $2,950).  What made you decide to invest your money in this and in what ways have you received the most value?
It was a BIG decision to go to training at Dave's office. Let's just say, I would have certainly done it before 2007, if the price tag would've been lower. BUT, I will also say I knew that once I paid for it upfront that the cost would pay for itself in time with clients that were referred to me through Dave's website. I finally decided to invest in the training after budgeting for it and talking through all available options with my husband. I thought through how Dave had been pivotal in our personal situation, and I knew the benefits of the training, could be great.
Most value? It's a toss up between two things. The first, would be to have Dave's endorsement. When someone stumbles upon my website, chances are they might not know me personally yet, but a lot of people know Dave, and that carries a lot of credibility. The second, it really jump started my business and equipped me with some tangible take-aways to begin implementing. Dave's lead financial counselor, taught the class. So, it was awesome to sit under that wisdom for 4 days.
Can you tell us some specific details about the training?  How were the days set-up, how long was it, who else did you meet, what were your favorite parts?
We had 4 long days of training, from about 8 a.m. – 7/8 p.m. daily. I met people from all over the U.S., all wanting to coach in different ways, i.e. part-time, full-time.  My favorite parts were the interaction with the other attendees and the case studies we did the last couple of days.  We had spent time learning principles, and it was great to be able to play those out in case study scenarios.
After taking the course, how did you launch your business and how has that grown to date?
After the training, I just got to work. I had a list about a mile long of how to get started! A mentor of mine, who is also a coach, has said, "If you can't make it work on paper, it won't happen!" So, the first thing I did when I went home was to get my plans, ideas, and dreams on paper.
My coaching business has grown in great ways since I started. In 2008, I coached part-time and beginning January 2009, I went full-time as a coach. Since the start, I've fine-tuned my coaching options and even how I coach. I offer phone coaching to those outside the Kansas City area. I've added on a 6-week career workshop, based on Dan Miller's best-seller, 48 Days to the Work you Love. I host monthly seminars at my office and at other small businesses. I just launched my coaching BLOG in March and I make additions my ever growing website, weekly.
In what ways can you help someone whom is overwhelmed?
I can help them by equipping them with a plan of action. Many people that feel overwhelmed feel so because they aren't taking control of their money. They are wondering where it went, instead of telling it where to go. First, you need to develop your goal.  Second, you need to identify what it will take to reach that goal.  The third step is to put together a detailed plan of reaching your destination, step-by-step. And I truly believe, that when you go after your goals with a coach, you are able to reach your destination much faster, than when you go at it alone. A coach adds clarity and confidence to your actions to meet your goals.
If you could only give one tip that would help the majority of clients you work with…  What would that be?
Stay motivated and have a clear vision for your future! Most people spend their lives looking in the rear view mirror, instead of looking ahead. Set goals, move forward, stay motivated and you'll be well on your way to financial peace and abundance.
What's your favorite part about helping counsel others through their debt issues?
My favorite part of coaching (whether they are in debt, or are debt-free and still don't have a detailed plan of action) is bringing hope and ultimately financial peace to their situation.  Our culture tells us…the little man will never get ahead, you'll always have a car payment, student loan or…you fill in the blank!  Often when people come to my office, they have a glimmer of hope in their eyes, but have often lost the illustrious sparkle and vision to …(again you fill in the blank) be debt free, save for emergencies, a home, fund retirement, kids college, etc.  I am honored to come alongside them and encourage them that they can do this!  You can meet and even exceed your goals, if you have a plan!
Did you find Dave's religious spin on finance to be a turn-on or turn-off?  Do you approach your clients in the same way?
I might be so bold as to say I don't really think Dave has a 'religious spin' on what he says. I think he takes time as a part of what he does to share things that are meaningful to him; whether it's how he got on track with his finances, career, or God. I've never found what Dave has said about his faith to be overbearing. I actually find it inspiring and refreshing to hear him communicate about his faith in a way that seems really genuine and thought out.
With my clients, I sometimes share how God has made an impact on what I do, if it's an appropriate setting. Sometimes I will also share Scripture as a part of what we're discussing, but never do this in haste or without thought. I believe ones faith story can be an integral part of who you are, and where you've come from, and can benefit others if shared appropriately.
Thanks so much for taking the time to do this interview!  Is there any other information you'd like to add about being a financial coach?
Remember, your life should be focused on where you want to go, not just about where you've been. So whether you engage with a coach, or go at it on your own…go out there and begin to live by design!
What are your thoughts on the Dave Ramsey Certified Counselor and financial coaching program?  If you enjoy personal finance, would you ever consider it for yourself?  Why or why not? I'm interested to hear your opinions.