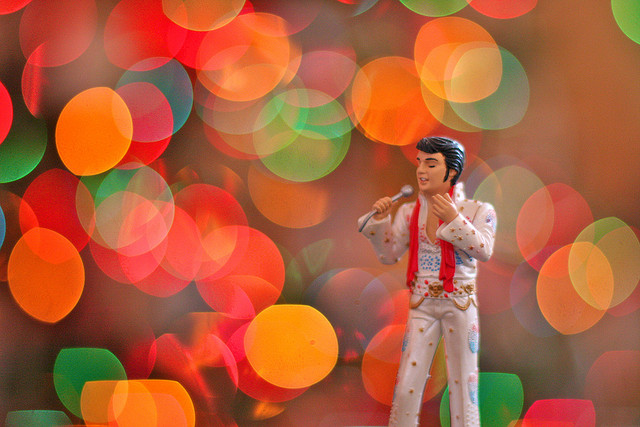 [share_sc]
Note: This is a post from Courtney Baker, chief seller and long-time running wo-man of MvD.
Now that the election is over, let the holiday politics begin!
You know what I'm talking about. You want to buy a gift for your favorite niece, but not necessarily all 15 of them. Or there are four cards circulating at work asking you to give $10 for each one. You HAVE to do it, or you'll be the office bah-humbug.
Before you know it, your gift list miraculously doubled in a week's time, and your bank account is starting to panic.
Let me admit that my love language is gift-giving. I want to give (and get) gifts, because it's a way for me to feel love and connection. You can imagine that I get in deep doo-doo when it comes to the holidays!
It's taken a few years for me to realize that giving a few, very personal gifts is far more satisfying than giving several impersonal gifts.
Here are guidelines that help me stay in control throughout the season.
The A-List
These are the people you LOVE buying gifts for. In fact, you already have the perfect gift in mind. Throughout the year, ideas have popped into your head, and you've been waiting until Christmas to gift it. Keeping a list all year as ideas pop into your mind will prevent you from buying last-minute expensive crap.
The People On My A-List
Parents
Parents-in-law
Husband
My girls, Milli and Charlie
About three friends
The Gifts I'm Giving: Personal
Items that spark inside jokes
Items that I know they will love
Items I've heard them show interest in
The B-List
These are the people in my life that I feel more of an ebb and flow in our relationship. Some holiday seasons, I'm especially close to them, but others we're a little more distant. If I know the perfect thing, I get it. If not, I'll give them a "creative creation" (see list below). Either way, I'm still giving a thoughtful gift.
The People on My B-List
Siblings
Siblings-in-law
Co-workers
Mentors
Close friends
The Gifts I'm Giving: Personal or Creative Creations
The same things as in the A-list above…
… Or a creative creation
The C-List
They give you a gift, and you don't have one for them. Or you give them a gift, and they don't have one for you. There's no defined line as to whether a gift exchange is happening, and it's all a bit awkward. This category also includes the mandatory, "His girlfriend will be there…" purchase.
Either way, spending gets a little out of hand. All of a sudden, everybody needs a gift. Think of who is really important and who you actually have a good gift idea for. Give the gift in private to avoid the "one for everyone" syndrome. When in doubt, keep a few "cute" gifts stashed at your house just in case, or gift a creative creation.
The People on My C-List
My kid's teacher
The neighbor
A family friend
My niece
The Gifts I'm Giving: Slightly more general, if at all
Gift cards (blah!)
Candles (blah!)
Something from a store end-cap (blah!)
… Or a creative creation!
Grouping Couples' Gifts
There's a huge jump in quality from a $20 to a $50 item. Instead of buying two mediocre $25 gifts for my sister-in-law and her husband, I will buy one nice $40-50 gift for the couple to share. I also do this with my four brothers who are still school-aged. I'll get them one $50-$100 item for the household to share. My family now loves group giving themselves!
So What Are Creative Creations?
These are cute, thoughtful gifts that are low-cost and easy to reproduce. I make 10 to 30 of them. They may not cost a lot of money, but it's your time. And in my opinion, time is more thoughtful! I often volunteer these gifts to the collections instead of money (it's great to give along with a card of money!)
*Spoiler Alert*
I like to pick a new idea each season. This year I'm making Chocolate Chip Cookies in a Jar. I'll add a tag to each one with the name of who I'm giving it to.
Check out these ideas for some more inspiration.
That's it! I have about 20 people on my list this year, and some of them will receive a group gift. I don't feel an ounce of guilt over buying them gifts. I have no anxiety over shopping. In fact, I'm so excited to get the season under way, because I'm in control.
Make your holiday shopping list this week. Be thoughtful. Challenge yourself to move on from giving generic gifts to tons of people, and start making personalized gifts for the important people in your life!
[share_sc]
Are you avoiding the holiday politics?  Who's on your list? And what special ideas do you use to get creative?
Comment and let us know!