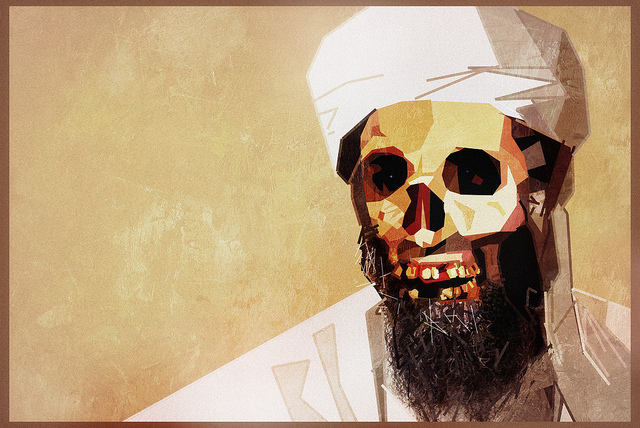 [share_sc]
As you likely know,  it was announced last night that earlier in the week Osama Bin Laden was killed by a small U.S. Navy SEAL team in a luxury compound in Pakistan.
I won't pull punches – this makes me extremely happy. I'm not overly gung-ho about war, but in this case, I'm proud his life was ended by an American bullet to the head.
As I took a break to watch some television and internet coverage last night, the issue of the "cost" of the war and effort to find Bin Laden was brought into light.
The best research I could do found these statistics:
1,000+ Coalition troops & contractors killed

1,100+ U.S. Soldiers killed in Afghanistan

2,974 American civilians killed in 9/11.
3,000+ Injured American troops
15,000+ Afghan troops & civilians killed
45,000+ Injured Afghan troops
$400,000,000,000+ spent.
These rough estimates only account for Afghanistan. By all accounts, when you add in the Iraq war, the numbers just get bonkers.
$400 billion dollars. That's a lot of money, but doesn't even come close to the value of the lives lost along the way.
No matter how you do the math, over the last nine and a half years we've paid a hefty price tag.
This begs the question… Was it worth it?
How do we define worth in a situation like this? How do you measure value? Is this a pyrrhic victory or cause for true celebration?
In my opinion, this had to happen. Bin Laden needed to be found and killed.
Because there's only one question scarier than asking about the cost of killing Bin Laden…
What's the cost of not killing Osama Bin Laden?
Thanks to an elite group of Navy SEALS, we no longer have to ponder that question.
It will be interesting to see if any policy changes come in the next few months.
Let's keep our fingers crossed.
*****
photo by ssoosay