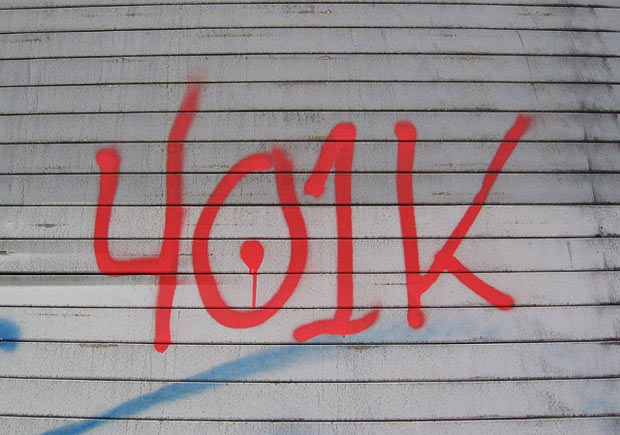 Note: This is a post from Joan Otto, Man Vs. Debt community manager. Read more about Joan.
When I shared my monthly financial update last week (Big Decisions Involving Big Dollars), I said I had big news: Among other changes, I'd decided to cash out my 401(k) from my former full-time job.
It wasn't an easy decision to make, and it isn't without some serious ramifications. And here at Man Vs. Debt, it ranks among the most frequent decisions on which people seek our input: Should I cash out my retirement fund  (or other savings vehicle) to pay down my debt?
So, since I now have first-hand experience doing so, I thought it made sense to talk in depth about this topic – and to share some thoughts I have. Warning: If you're expecting traditional financial advice, you might be disappointed. But if you want to know why I made the choice I did – and what we tell readers who ask us about this hot-button topic – read on!
[What do you need to know if you're considering this move?]
{ 92 comments }