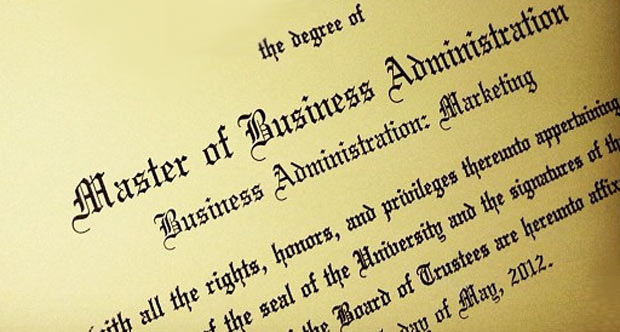 This is a guest post by Mariana Zanetti, who earned her MBA degree from one of Europe's top business schools and has more than 12 years of international marketing experience in three countries. She is the author of The MBA Bubble and shared this post in response to an earlier Man Vs. Debt post by Joan titled Do You Really Need That Master's Degree?

When my Harvard MBA colleague told me that I should pursue a "top" MBA program twelve years ago, I did not doubt it. "Don't worry," he said. "For the important things, money will not be a problem." So I applied, I was admitted, and I enrolled in the MBA program at one of the top European business schools.
Some years later, I met all the professional goals I had set for myself: I had a high-paying and challenging job in a large and prestigious company. However, my MBA was one of the worst mistakes of my life and a huge waste of money. No, I didn't really need to spend a fortune to get that MBA degree.
My colleague's advice was well-meant and sincere. But I followed the advice of someone who had not needed to worry about money, as his company had financed his tuition. I learned later that everyone should definitely worry about money and debt, even if going to Harvard.
I am not saying that MBAs are useless, but they are pretty close. Except for a few exceptions, these programs have no influence on the graduates' careers. Yes, MBAs get higher paying jobs. Yes, the MBA network is a great asset. Yes, you learn some interesting business concepts at business school from brilliant professors. Yes, employers value the degree in your résumé.
[So how can the degree be a bad idea, then??]
{ 24 comments }